Solar Pool Light - Fun and Inexpensive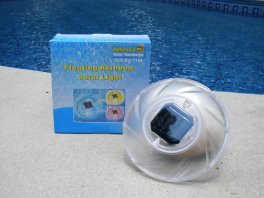 We love outdoor solar lights. Solar torches, solar string lights, umbrella solar lights all automatically come on every night.

But the most "fun" lights are our solar pool lights. They float out in the pool during the day and then automatically come on each night. No batteries and no turning switches on or off.

A LED lamp will automatically turn on at dusk and turn off at dawn. They are a fun, no fuss way of lighting your pool.



New!

Comments Have your say about what you just read! Leave me a comment in the box below.