Hello


Lots of Leaping and Hopping at This Kids Pool Party
Decorations and pool games for kids take on a freshness when you have a themed party. Our little friend loves frogs and so he came leaping from lily pad to lily pad until he arrived at the Big Pond.
Frog balloons, beach balls and bouncing water balls provided lots of fun and entertainment in the pool and frog themed cupcakes got all of the kids out of the pool.
A lily pad float provides a moment of relaxation for the birthday boy and dive eggs filled with plastic frogs had everyone searching the bottom of the pool for their own take home party favor.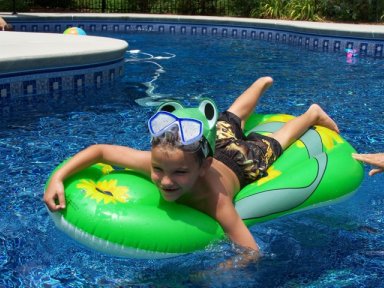 Check out more frog birthday party ideas for games, decorations, and fun:

Frog Birthday Party with Ideas for Pool Games for Kids, Party Supplies and Decorations

P.S. Please check the Facebook Like in the left corner if you like it :)