Beverage Bucket
Party Tub Cooler
A Pool Party Essential
Keep your drinks cold in a beverage bucket that fits the theme or style of your pool party. 

 See Through, Square,  Shatterproof Beverage Bucket

This large oval shaped shatterproof bucket is crystal clear acrylic with sturdy handles for easy handling.
Even though it is not double walled or insulated it doesn't sweat.  Fill it about a third of the way with ice, add your drinks and then top it with some more ice.

Many people like the see through feature so at a glance the host can tell if drinks need to be replenished.   It will hold 6 bottles of wine or a large assortment of soda, water bottles and juice boxes.

Prodyne AB-16 Acrylic Wine Party Tub, Clear
Insulated Beverage Bucket

Looking for hammered metal party tub? Doesn't this one look great?
Not only is it beautiful, it's functional.  Insulated so that the tub doesn't sweat and will keep your drinks and ice cold up to 6 hours.
Comes in two sizes:
17 Quart measures  17" by 17" and 10" deep

34 Quart measures 21" by 21" and 11" deep

Artisan Stainless Steel Hand Hammered Insulated Beverage Tub
Beverage Cooler Stand

When there isn't enough table room for your drinks, a great way to make them easily accessible to your guests is by serving them in a container on a stand rather than in a closed cooler where guests are required to bend down to open a cooler or dig through a tub of ice.
This oval shaped party tub comes in two finishes - galvanized metal or antique copper.  The galvanized metal is just under $40. 
It measures 22.5 x 14 x 29.5 inches. 

Use it with or without the included black stand. The stand is in two pieces  and folds for easy storage.   A great addition for your outdoor entertaining.

Artland Oasis Oval Party Tub with Stand
This party tub is a bit larger and has the extra tray on the bottom. It will hold 48 cans with ice.
Depending on how large a group you have you can go with this one - or I have a friend who has two of the one above and uses both for a large crowd and only one for a smaller crowd.
Oblong Galvanized Metal Collapsible 9.25 Gallon Party Bucket Removable with Stand & Tray Hold 48 Cans with Ice
Soft Sided Cooler Tote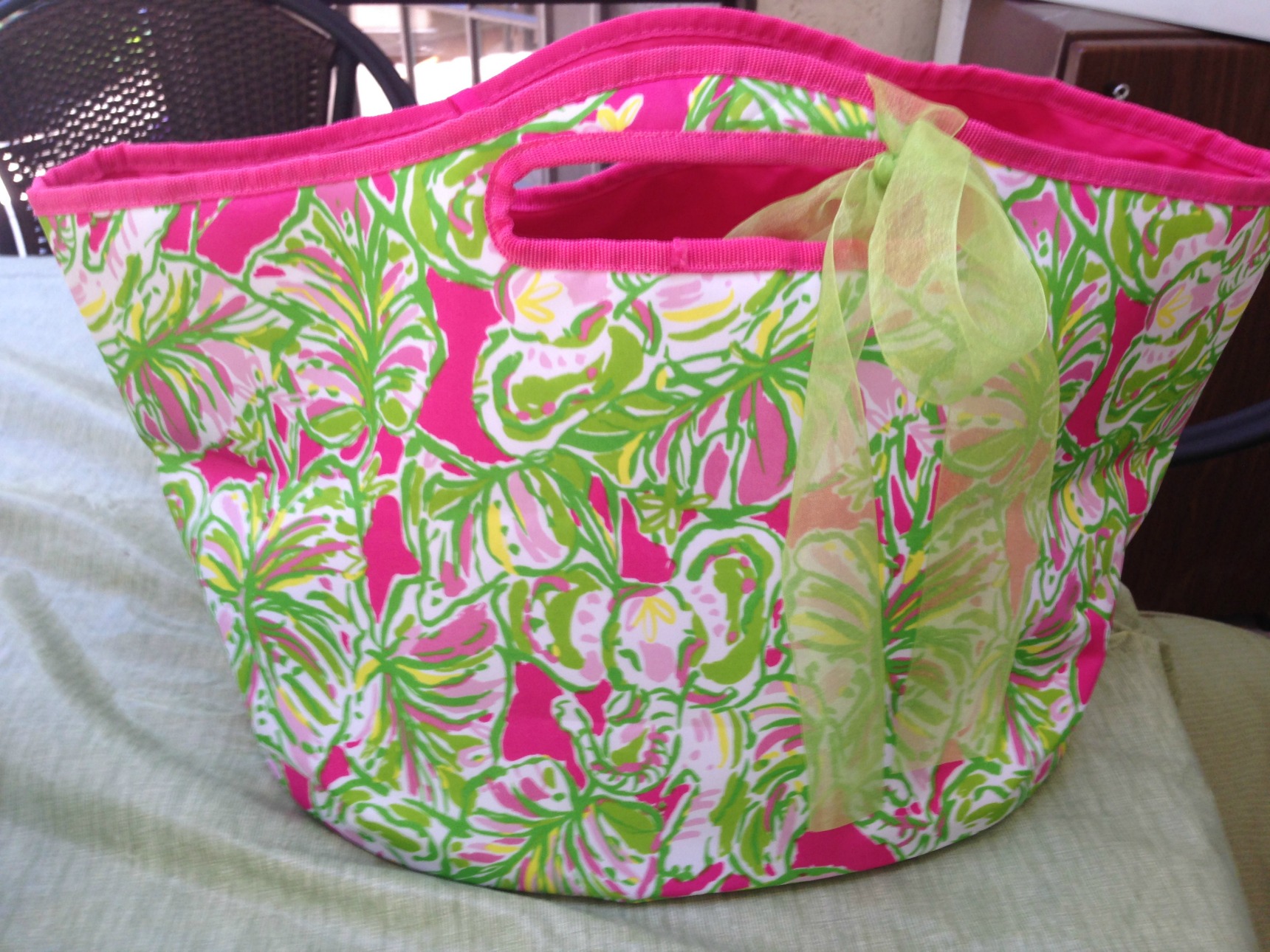 I use our Lilly Pulitzer fabric beverage tub whenever I get a chance. The colorful fabric and sunny design just cheers me up when I look at it.
Fill it about half way with ice and then add your drinks and then add more ice.  It's used out by the pool on hot days and the insulated fabric keeps the ice fairly cold. 
An attached bottle opener comes with the bucket.  If you like "girly" you'll love this party tub.

Lilly Pulitzer Beverage Bucket - Trippin' n Sippin'
Go back to Pool Fun for Everyone Home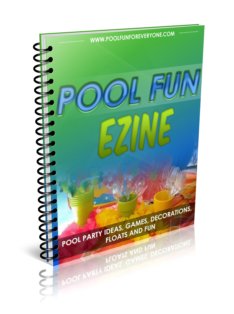 Looking for ideas to have fun with friends and family out by the pool? Get free tips on:
Pool Party Themes, Invitations, Games and Decorations
Outdoor Patio Umbrellas - Frame, Fabric and the Best Size
Swimming Pool Floats for Infants, Kids and Adults

Pool Party Food from Summer Appetizers to Cold Desserts
Outdoor Party Lights
- Patio Umbrella Lights to Solar Torches

Sign up here:
© Copyright 2011 - 2019 www.PoolFunforEveryone.com
All rights reserved. This DMCA site is protected under U.S. and International copyright laws. Do Not Copy and Content or Images. No use is permitted without written permission.