Hanging Paper Lanterns

Hanging paper lanterns are one of my favorite pool decorations. You get lots of pops of color and they can be hung in a variety of places.
These easy inexpensive decorations bring a festive, party feel for your swimming pool parties - day or night.  Having used lots of paper lanterns that have been destroyed by drizzle, downpours or just plain high humidity, I now buy outdoor paper lanterns made of nylon.  
They are just a little more expensive, but what I like about them is ....
1.  You can hang them up ahead of time and it doesn't matter if the forecast is rain

2.  You can leave them up if you want to

3.  They are reusable

The same variety of sizes are available from 10" to 30".  Of course the larger the more expensive.  These pink and lime green hanging paper lanterns were used for decorations for our Flamingle Pool Party.

We turned these red nylon lanterns into ladybugs for our Ladybug Party with a few black dots and some black curling ribbon.  
I love hanging them from our patio umbrella ribs in bunches of three - all the same color or to match the party theme colors. 
Lighted Nylon Lanterns

Hang colorful nylon lanterns on your patio umbrella or in trees near the party area.  String them across the food area, hang them near the pool gate on shepherd's hooks or from your umbrella ribs.  Durable nylon means you can use them over and over and if it's damp, misting or even starts to rain they will not be ruined. 

Lighted nylon lanterns come with a bright LED light.  Set them out in the sun so the solar panel gets charged up. The on-off switch is on the bottom.  What's great about these lighted lanterns is that they can also sit on a flat surface .  Use them in your centerpiece or set them on a pillar or ledge for added light.


4 Pack 12 inch Solar Nylon Chinese Lanterns Outdoor Waterproof Solar Powered LED Hanging Lantern (Set of 4)
White Nylon Lanterns

White paper lanterns provide a more elegant, formal feel to a party.

I would especially use them for any outdoor wedding reception, bridal shower or just an evening when the food is more formal than a BBQ.
The nylon fabric gives the lantern a shimmery look which adds to any special occasion.

However, when it comes to paper lantern lights I like the light and the glow that comes from a white lantern better than the glow from a colored lantern. 

But then again, I like only white Christmas lights too :)

PaperLanternStore.com 14" White Nylon Lantern, Durable Hanging Decoration
Since I've discovered the hanging lanterns made of nylon they have become my "go to" pool party decorations.  No more soggy paper lanterns and I can use these for many seasons.

Go from Outdoor Paper Lanterns to Swimming Pool Decorations

Go from Outdoor Paper Lanterns to Pool Fun for Everyone Home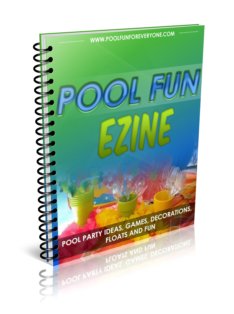 Looking for ideas to have fun with friends and family out by the pool? Get free tips on:
Pool Party Themes, Invitations, Games and Decorations
Outdoor Patio Umbrellas - Frame, Fabric and the Best Size
Swimming Pool Floats for Infants, Kids and Adults

Pool Party Food from Summer Appetizers to Cold Desserts
Outdoor Party Lights
- Patio Umbrella Lights to Solar Torches

Sign up here:
© Copyright 2011 - 2016 www.PoolFunforEveryone.com
All rights reserved. This DMCA site is protected under U.S. and International copyright laws. Do Not Copy and Content or Images. No use is permitted without written permission.