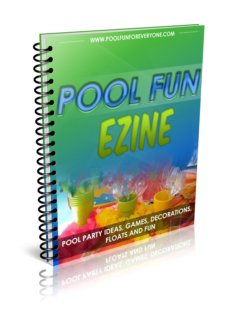 Keep the outdoor or pool party going by using different types of outdoor party lights. The power source can be electric, battery or solar. Place them at the entrance to your backyard or pool, on a garden trellis, string them in the bushes and hang them on outdoor umbrella.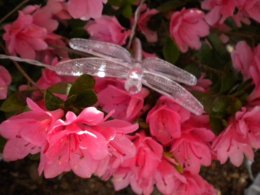 Battery Operated String Lights
Battery operated string lights make it possible to place them anywhere. For outdoor, evening pool parties it is important to bring some kind of light to all of the areas or corners of the pool. You don't want any dark areas where someone could trip. Place a couple of strings of decorative lights on the bushes, just like Christmas. Make sure you keep extra batteries on hand.
Solar LED String Lights
We love the ease of solar LED string lights. These outdoor string lights are on a small deck railing and we keep them there year round. I love how the lights come on automatically every evening. Place the solar charger where it will get several hours of sun each day.
Dragonfly String Lights
Decorative string lights come in many shapes and styles. I bought several strings of dragonfly string lights to use for our pool parties. Put them in one of your garden plants or use them as floating pool lights. Buy several large, clear plastic bowls and place colorful glass stones on the bottom to add some weight.
Then add the dragonfly lights and set them out floating in the pool. Turn off your pool pump so that the bowls don't clump together. (Of course if they tip and get wet they are ruined.) Swimming pool floating candles are just too small to make much of an impact but I love how these bring a fun, decorative light to the pool.
For more ideas and pictures for pool party lights go to: