Pool Fun for Everyone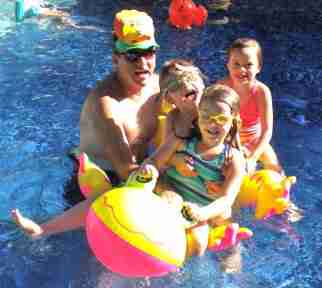 Pool Fun for Everyone is the place to find great tips and ideas for enjoying your pool and entertaining friends and family.
Get ideas for pool party themes, pool party invitations, swimming pool games or swimming pool floats and toys.
Enjoy relaxing alone by the pool or entertaining adults and kids with pool party themes.
Have fun day and night by keeping your guests comfortable with the right outdoor pool furniture, outdoor misters and lighted patio umbrellas.
Here you will find: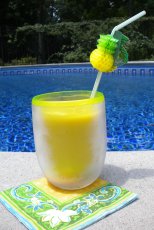 Pool Party Themes along with pool games for kids
The Best Outdoor Misters and Outdoor Party Lights
How to Select a Patio Umbrella

Pool Party Food Ideas for summer appetizers to cold dessert recipes
We have enjoyed relaxing at our pool alone and hosting small, adult parties to large summer gatherings with kids of all ages. With this site you will learn to be prepared for plan ahead pool parties or for last minute get togethers that will be memorable for everyone.
Pool Fun is for Everyone.
Leslie Degner
The Pool Fun Blog keeps you up-to-date with all the fresh and new ideas that are added to PoolFunforEveryone.com. Subscribe here.
Pool Fun Newsletter - Great Ideas for Parties for All Ages
Search Page
Outdoor Umbrellas - Tips on Frames, Fabric, and Sizes
Outdoor Chaise Lounge - It's got to be comfortable and reclinable!
Outdoor Patio Table - Aluminum, Wrought Iron or Wicker?
Outdoor Furniture Cushions - Bring Color To Your Outdoor Space with Cushions
Outdoor Mister will keep your guests cool and comfortable
Swimming Pool Toys - Cool Pool Toys from Infant to Motorized
Swimming Pool Floats - There's Lots More Styles Than Pool Air Mattresses
Pool Party Games - Ideas for All Ages.
Swimming Pool Decorations - Fun, Colorful and Memorable
Outdoor Party Lights - Get some great ideas for "lighting" up your outdoor party.
Pool Party Invitations - Inexpensive, Fun Ideas for All Ages
Pool Party Themes - Give it a theme and you will find many more ways to be creative with decorations, invites, and games
Fun Kids Pool Party Ideas - Games like Mermaid Rescue, Walk the Plank, Lily Pad Leap, and Peter Pan race
Teen Pool Party - Food and Fun for a Memorable Event
Beach Party Ideas - From Invitations to Food
Host an Adult Pool Party - Ideas for Themes, Invites, Games and Food
Pool Party Food - Fun and Easy Recipes Served With Creativity
Summer Appetizers for your outdoor party.
Cold Salad Recipes - Refreshing, Simple and Crowd Pleasers
Cold Dessert Recipes - Easy, Pretty and Refrshing
Swimming Pool Lights add the Ambience for Evening Parties
Inground Swimming Pool Liners - Tips from a pool owner on color, thickness and quality.
Landscaping Swimming Pools - Color, Shade and Simplicity
Inground Pool Cover - How to Choose the Best One for Your Pool
Screened in Porches - Perfect Place for Entertaining or Relaxing Alone
Turn your Swimming Pool into Fun Central - Pool Party Themes, Games, Toys, and Floats
Privacy Policy for Pool Fun for Everyone
Contact Me
Advertising Information and Disclosures