Automatic Inground Pool Cleaners

Swimming Pool Maintenance Guide
Automatic inground pool cleaners make pool ownership a whole lot easier as they automatically move across the bottom and sides of your pool picking up debris and leaves. 
Polaris Automatic Inground Pool Cleaners
We've owned and used a Polaris automatic inground pool cleaner for many years.  It travels across the bottom and sides of the pool picking up leaves and small debris and doing the pool cleaning for us.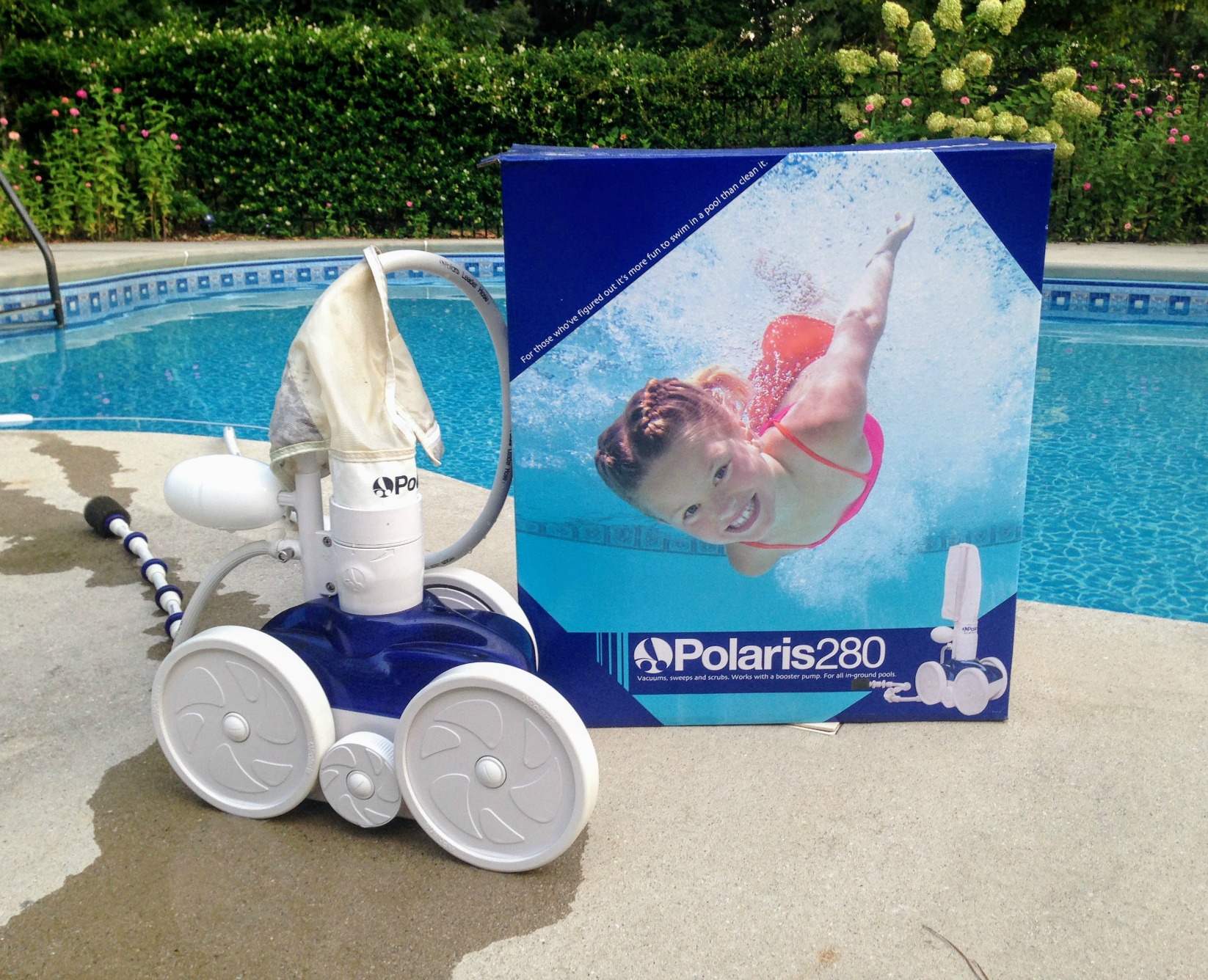 It is a pressure-side pool cleaner for all in-ground pools and vacuums, sweeps and scrubs the floor and walls.  Connected to a dedicated pressure line this model comes with 31 feet of hose.

We like the large filter bag to capture leaves, acorns, pebbles, and occasional golf balls before that stuff reaches the pump basket or filter, prolonging the life of your filtration system.
The Polaris 280 model has two jet nozzles while the 380 has three. Also the 280 is driven by gears while the 380 is belt driven making the 280 model in our opinion a superior choice as it will outlast the 380.

Polaris Vac-Sweep 280 Pressure Side Pool Cleaner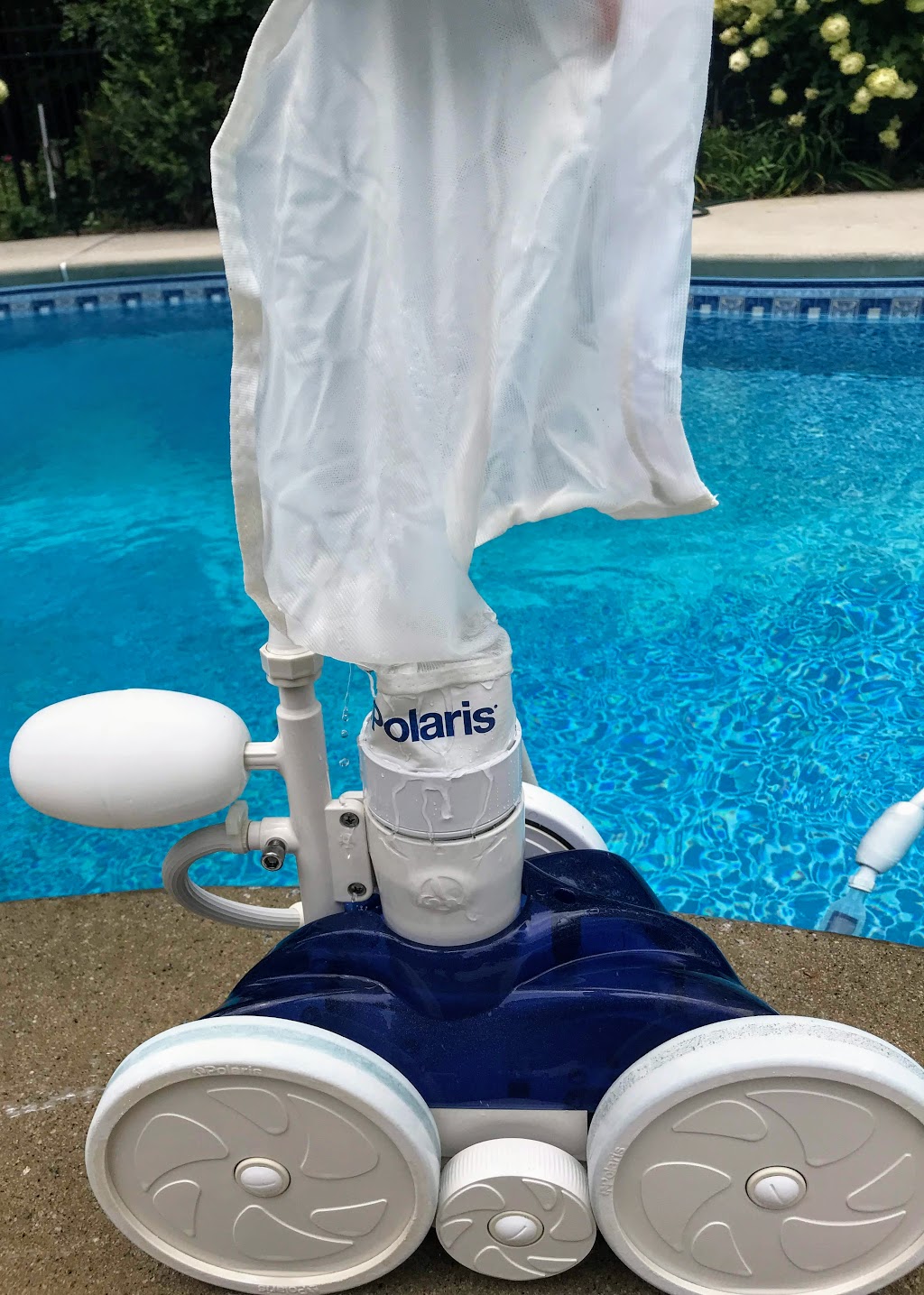 The Polaris Pool cleaner bag needs to be replaced periodically.  It's an easy replacement when you order it from Amazon. We prefer the zipper bag over the velcro as eventually the velcro has trouble sticking.  It's a few dollars more to get the Polaris brand, but it's worth it. This one fits the Polaris model 280 pool cleaner.
Polaris K13 Vac-Sweep Zipper Pool Cleaner Replacement Bag for 280
Polaris pool cleaner tires should be replaced routinely.  It's a small investment, takes just a few minutes to take off and put on the new ones and your pool liner will reap great rewards.
Protect your pool liner and provide your Polaris with stronger traction with new smooth tires. 
Polaris Pool Cleaner Tire Replacements
Swimming Pool Booster Pump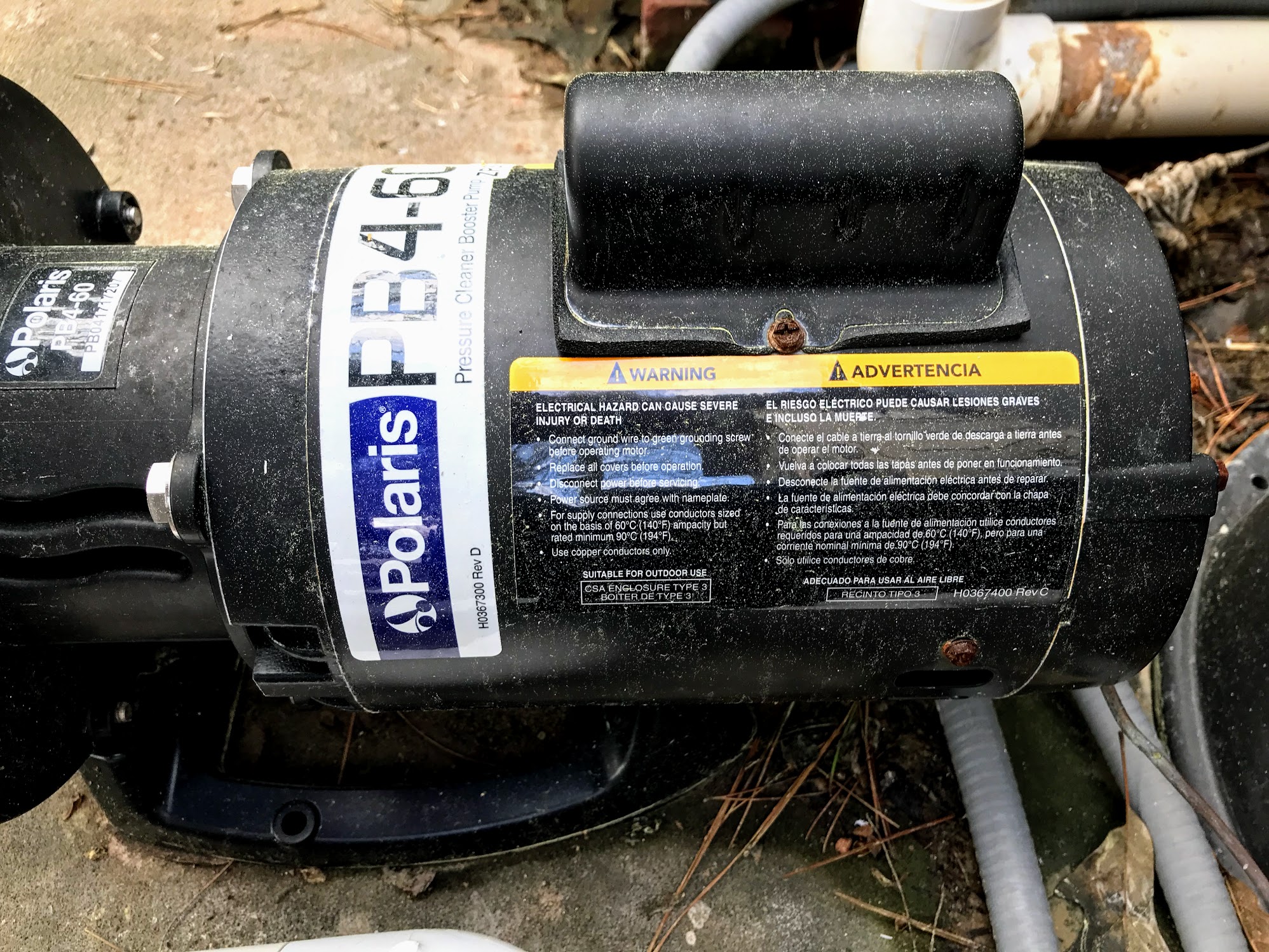 Pressure side automatic pool cleaners require a booster pump to provide pressure to your cleaner and to propel the cleaner to move all across the bottom and sides of your swimming pool.  Most cleaners require a 3/4 hp  pump. Be sure the pump is compatible with your automatic pool cleaner. 
A Polaris booster pump provides the needed power so your Polaris automatic pool cleaner can pick up  debris, while circulating clean water throughout all areas of the pool.
The booster pump is sold separately. 
Zodiac PB4-60 Polaris Booster Pump with 60-Hertz Motor
Kreepy Krauly Pool Cleaner
Kreepy crawly pool cleaner cleans pools made of gunite, vinyl and fiberglass.  The large 15" path allows this inground automatic pool cleaner to get the job done fast.  A unique turning mechanism prevents it from getting stuck and not doing its job. It will climb walls and scour the deep end sucking up whatever it finds.
Unlike other cleaners, the Great White cleaner scrubs and vacuums away the toughest dirt. Its bristle-drive mechanism has the strength to knock loose the most stubborn dirt, while the powerful vacuum action whisks away small and large debris.

Pentair GW9500 Kreepy Krauly Great White Inground Pool Cleaner
Spend more time in the pool than cleaning your pool with an automatic inground pool cleaner. 
Return to Swimming Pool Maintenance Guide
Go to Pool Fun for Everyone Home Page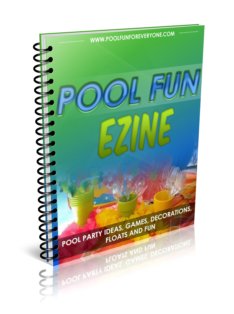 Looking for ideas to have fun with friends and family out by the pool? Get free tips on:
Pool Party Themes, Invitations, Games and Decorations
Outdoor Patio Umbrellas - Frame, Fabric and the Best Size
Swimming Pool Floats for Infants, Kids and Adults

Pool Party Food from Summer Appetizers to Cold Desserts
Outdoor Party Lights - Patio Umbrella Lights to Solar Torches


Sign up here:
© Copyright 2011 - 2023 www.PoolFunforEveryone.com
All rights reserved. This DMCA site is protected under U.S. and International copyright laws. Do Not Copy any Content or Images. No use is permitted without written permission.