Pool Fun for Everyone

Pool Party Fun for All Ages
Pool fun made simple by real pool owners - whether you enjoy relaxing by yourself in your backyard swimming pool or enjoy sharing it with friends and family, pool ownership is lots of fun and can be more fun with a little planning that includes cool floats, shade from the hot sun, and comfortable patio furniture.
Looking for Pool Party Ideas for floats, fun and food?
Pool Fun for Everyone is the place to find great tips and ideas for enjoying your pool and entertaining friends and family.
Get ideas for pool party themes, pool party invitations, swimming pool games or swimming pool floats and toys. Enjoy relaxing alone by the pool or entertaining adults and kids with pool party themes. Have fun day and night by keeping your guests comfortable with the right outdoor pool furniture, outdoor misters and lighted patio umbrellas.  Check out how to make the most of your swimming pool. 
Pool Fun for Kids Pool Party Games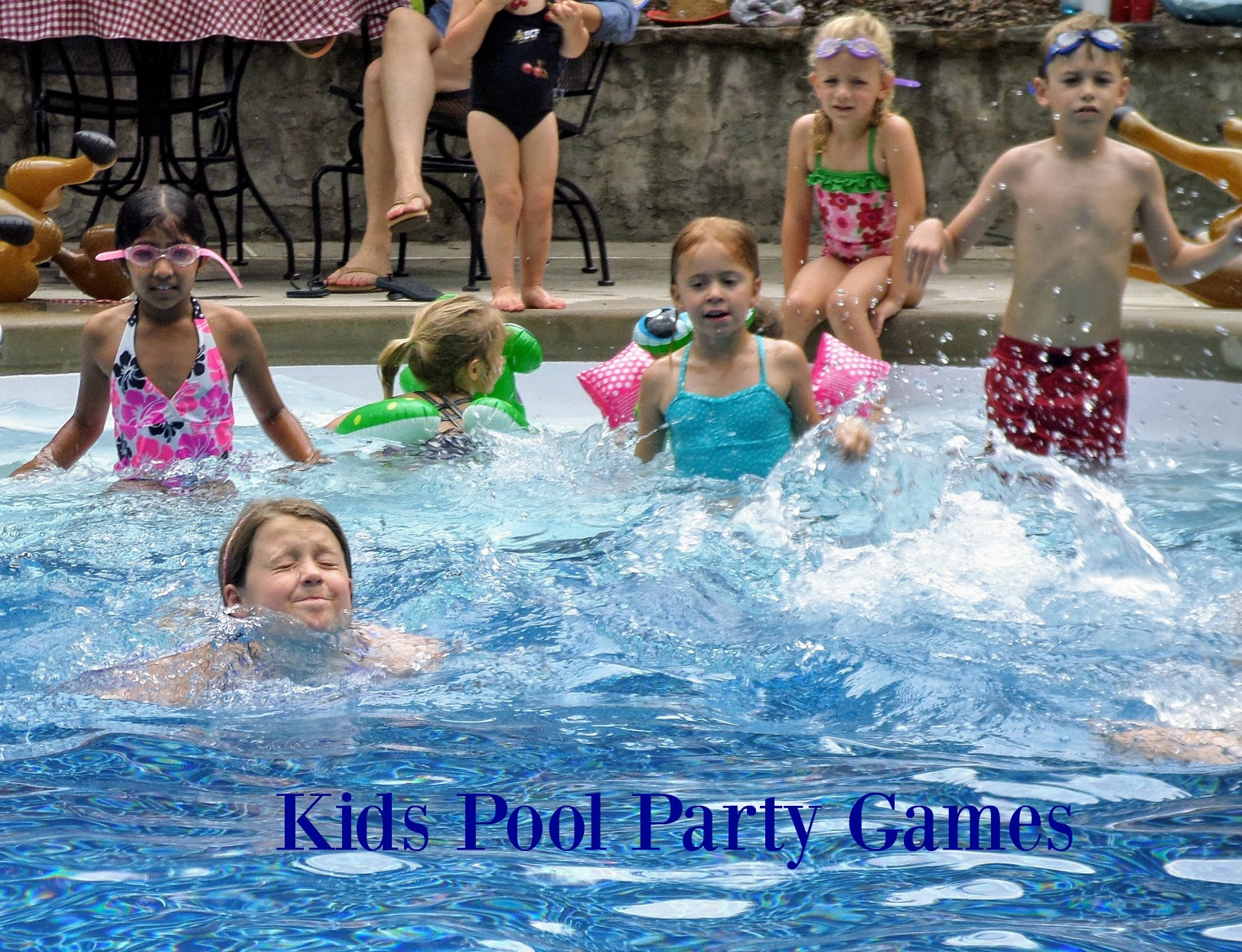 Use swim rings, floats, and fun props for kids pool party games.  Whether it's for just a fun afternoon gathering of friends or a birthday pool party, get your ideas here:
Pool Fun with these Pool Party Themes
From Sharks to Fairies and pirates to ladybugs, putting a theme to your next pool party will provide a whole new level of fun for games and decorations.
Our Jungle pool party had kids Feeding the Lion, Racing with Monkey Swim Rings, and Parading to the Disney song "I Can't Wait to Be King."

Your Guide to Pool Umbrellas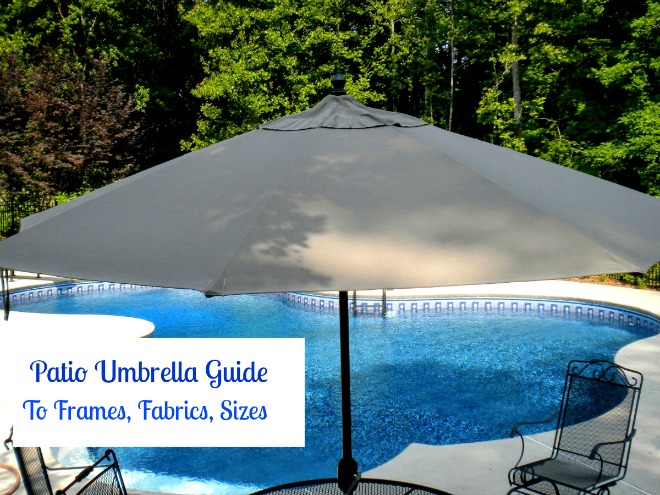 Time to buy a new pool umbrella? Wondering if you should pay the extra cash for the more expensive Sunbrella fabric? 
What frame is best - wood or aluminum and what's the best way to open and close your umbrella?
Does the tilt feature really make a difference and what is the right size patio umbrella base to secure my umbrella? Get your answers here:
Patio Umbrella Guide to sizes, shapes and fabrics for your pool umbrella
Pool Fun with Floats for the Pool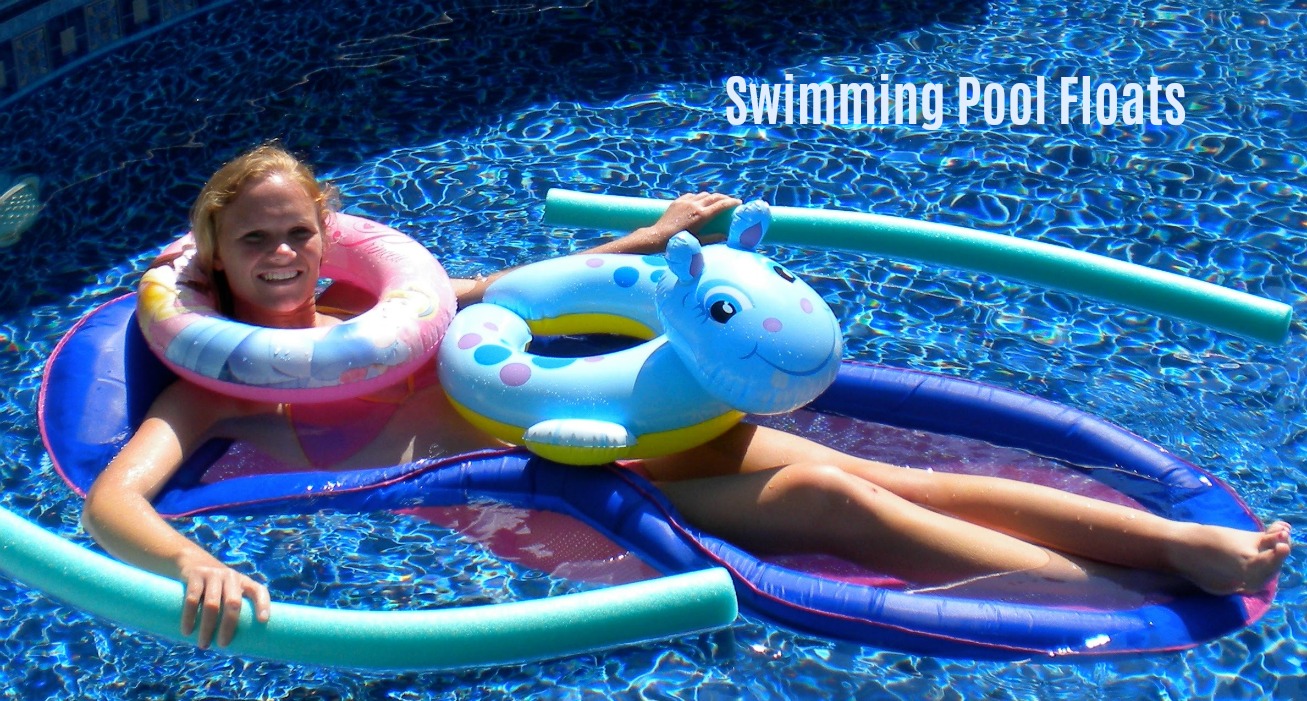 Do you want to relax in the pool with a spring float, one with a canopy, or like the feel of non-sticky Sunbrella fabric?  
Ride a dolphin or swim with the swans with these fun pool floats:

Pool Party Lights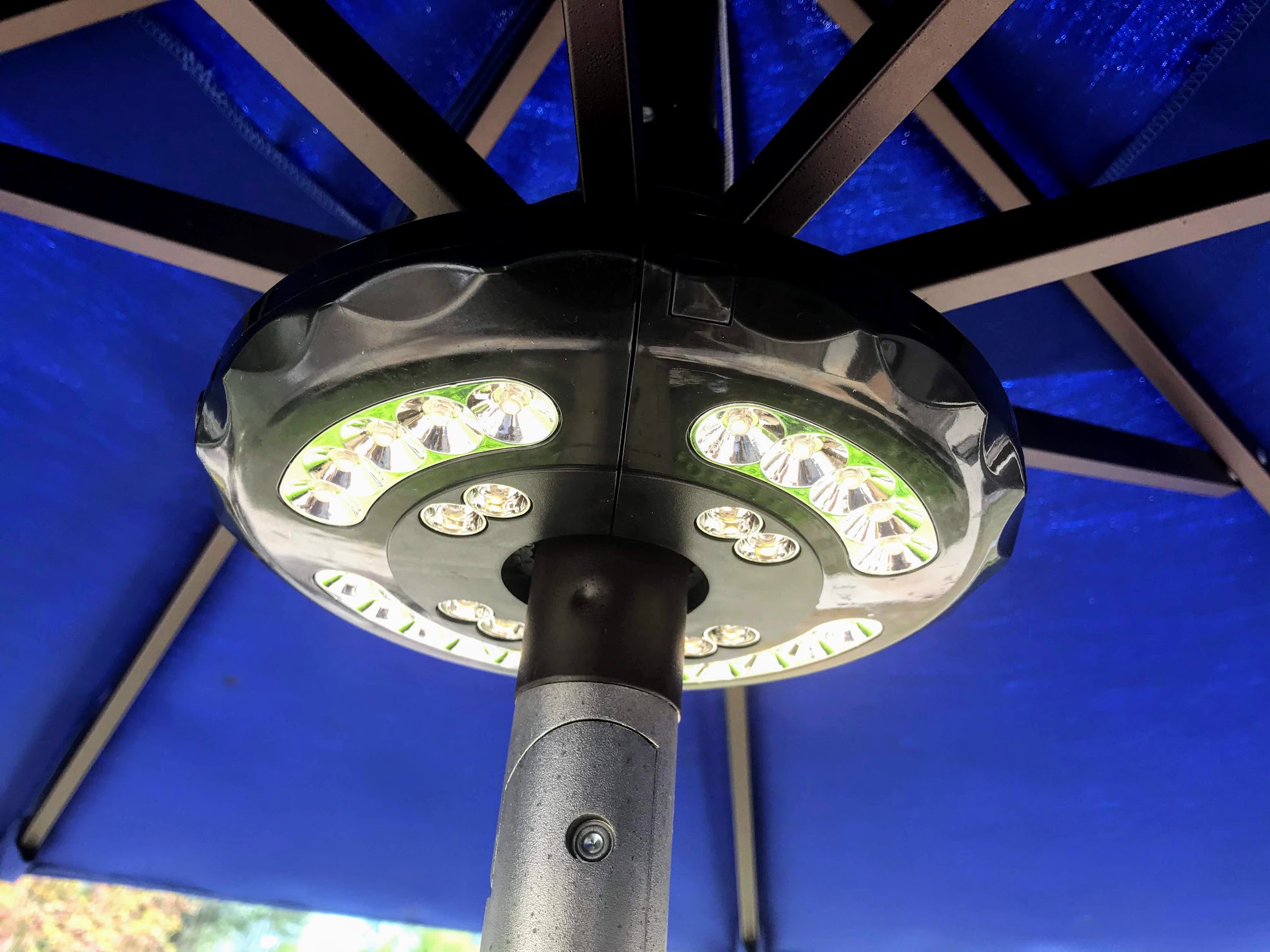 Outdoor party lights can be as simple as lighted tiki torches or as reliable as solar lanterns.  We always use a variety of lights for our pool parties. 
Battery operated candles that never blow out and floating lighted balloons in the pool make for an unforgettable evening. 
Light up your patio umbrella and hang lighted paper lanterns from the ribs and tree branches.

Pool Chaise Lounge
From wicker to wrought iron, a pool chaise lounge is an essential piece of swimming pool furniture.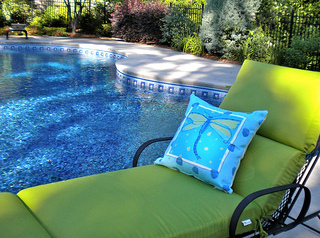 With 3" thick cushions made of durable, fade, stain and mold resistant fabric by Sunbrella, it's an investment that will reward you with a wonderful spot to relax.

Pool Party Food
From Greek appetizers to cold desserts, food is an important part of any pool fun entertainment.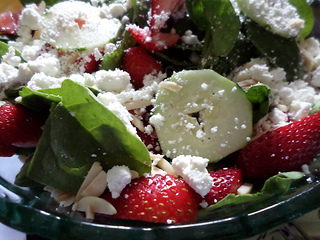 However, it doesn't mean you have to spend a lot of time in the kitchen.  Spend time with your guests and serve food that can be prepared a head of time and with simple ingredients and preparation.
Here are my tried and true recipes that have been a big hit with our pool guests:

We have enjoyed relaxing at our pool alone and hosting small, adult parties to large summer gatherings with kids of all ages. With this site you will learn to be prepared for plan ahead pool parties or for last minute get togethers that will be memorable for everyone.

Pool Fun is for Everyone 

Leslie Degner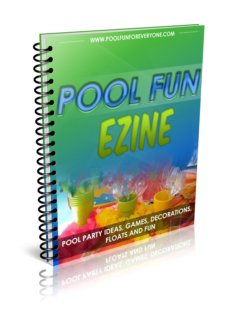 Looking for ideas to have fun with friends and family out by the pool? Get free tips on:
Pool Party Themes, Invitations, Games and Decorations
Outdoor Patio Umbrellas - Frame, Fabric and the Best Size
Swimming Pool Floats for Infants, Kids and Adults

Pool Party Food from Summer Appetizers to Cold Desserts
Outdoor Party Lights - Patio Umbrella Lights to Solar Torches


Sign up here:
© Copyright 2011 - 2023 www.PoolFunforEveryone.com
All rights reserved. This DMCA site is protected under U.S. and International copyright laws. Do Not Copy any Content or Images. No use is permitted without written permission.