Face Sun Protection
The earlier you start face sun protection habits the happier your face will be.  Minimize wrinkles, prevent skin cancer and keep your skin hydrated with these tips for before, during and after your time in the sun.
Skin Cancer Statistics
According to the Skin Cancer Foundation ....
The diagnosis and treatment of nonmelanoma skin cancers in the U.S. increased by 77 percent between 1994 and 2014.6

About 90 percent of nonmelanoma skin cancers are associated with exposure to ultraviolet (UV) radiation from the sun.

Basal cell carcinoma (BCC) is the most common form of skin cancer. An estimated 3.6 million cases of BCC are diagnosed in the U.S. each year.

Squamous cell carcinoma (SCC) is the second most common form of skin cancer. An estimated 1.8 million cases of SCC are diagnosed in the U.S. each year.
Take protecting your skin from the sun seriously. 
Best Sunscreen for Face and Tinted Face Moisturizer 
---
Some links in the following sections are eBay, BeautyCounter or Amazon affiliate links, which means that if you purchase a product through them I receive a small commission. There is no extra cost to you. Find more details on this page.
---
Anytime you head to the pool (or time spent in the sun) make it a practice to apply a tinted face moisturizer with an SPF.  You'll accomplish three purposes: 
1.  Hydrate and Moisturize
2.  Provide tinted coverage
3.  Protect from the sun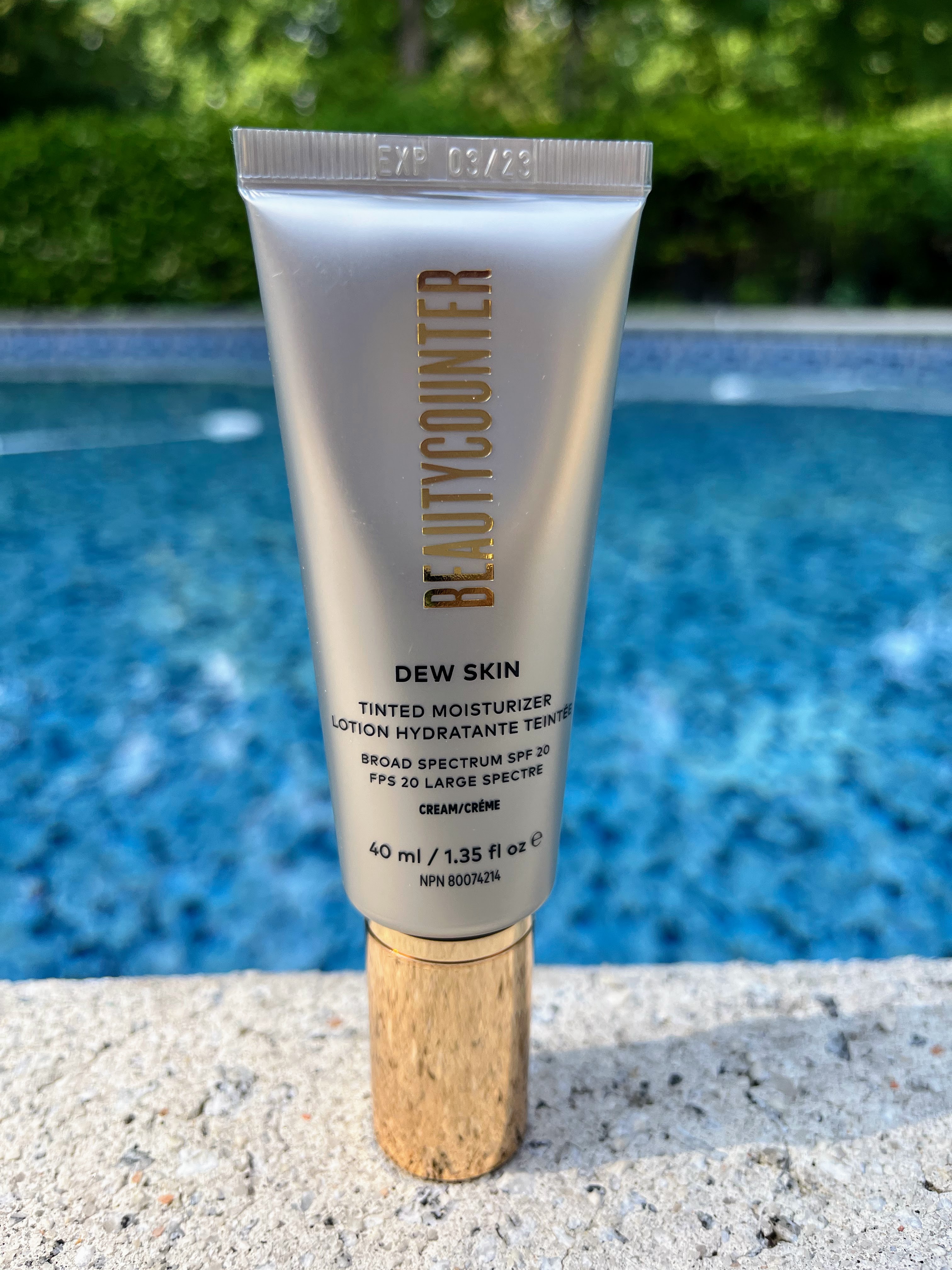 But did you know that some sunscreen ingredients can actually cause harm, like Retinol A, and unfortunately you'll find this chemical in most face sunscreens.  
So skip the toxins and choose safer face products with Beautycounter, a company that is committed to using safer ingredients through third party testing, banning over 1400 harmful chemicals and using ingredients that really work. 
Dew Skin Tinted Moisturizer with SPF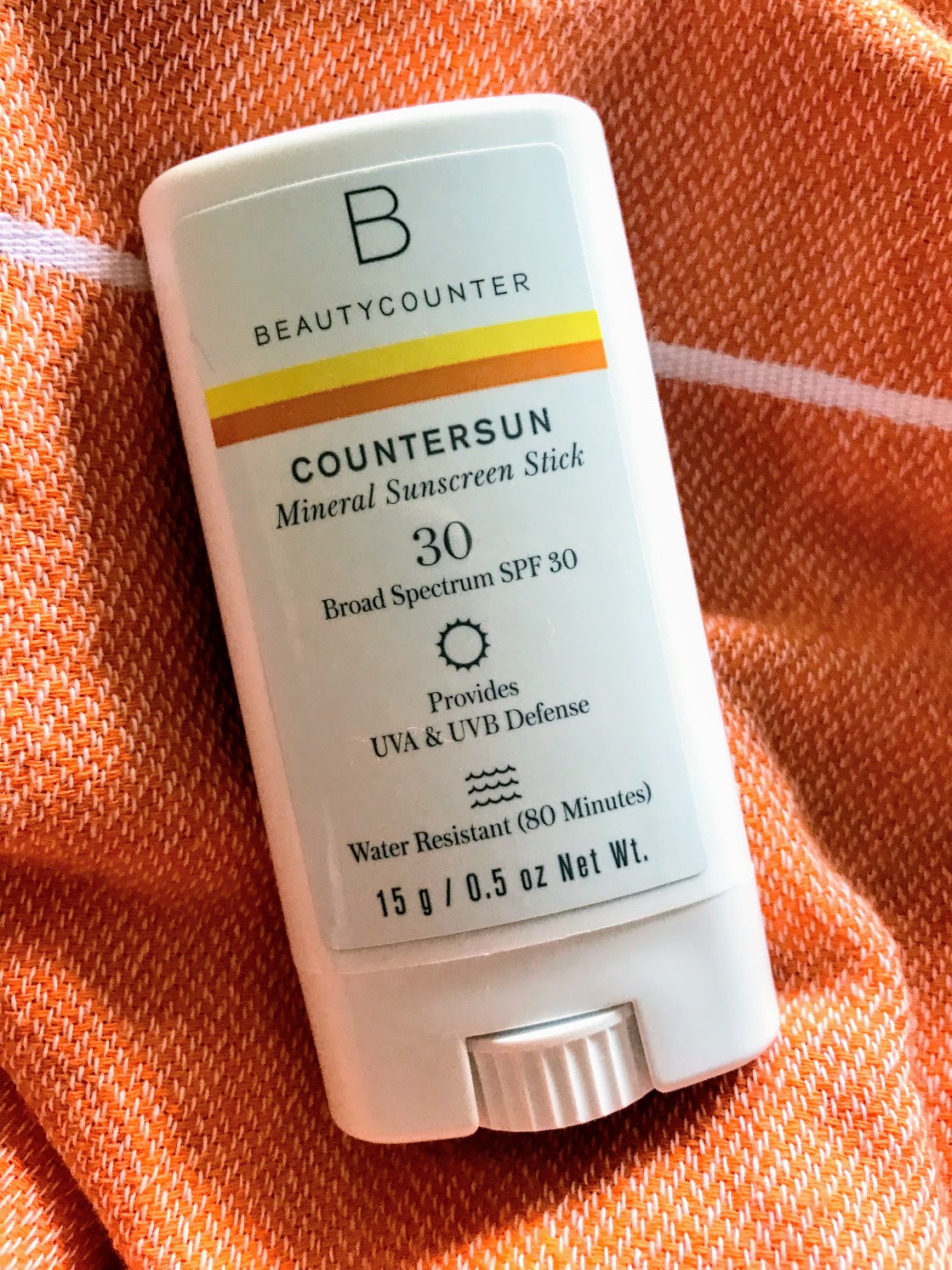 Did you know that "one and done" doesn't work when it comes to protecting your skin from UV damage.  
The two most important sunscreen application tips are to apply liberally and to apply often.  Which is why I like this sunscreen stick by Beautycounter.  
Your hands stay nice and clean while you can make a quick swipe of your nose, cheeks, chin and forehead.  The best part? You get skin protection without the harmful ingredients. 
Face Sunscreen Stick with Safer Ingredients by Beautycounter
Face Moisturizer for Dry Skin
Because I spend a lot of time outdoors by the pool and working in the yard, I have to work at keeping my dry skin moisturized.  I've tried several simple organic oils like coconut oil and jojoba oil but they were too greasy for me and didn't seem to really penetrate my skin. My skin experienced a real game changer when I started using the Countermarch moisturizers.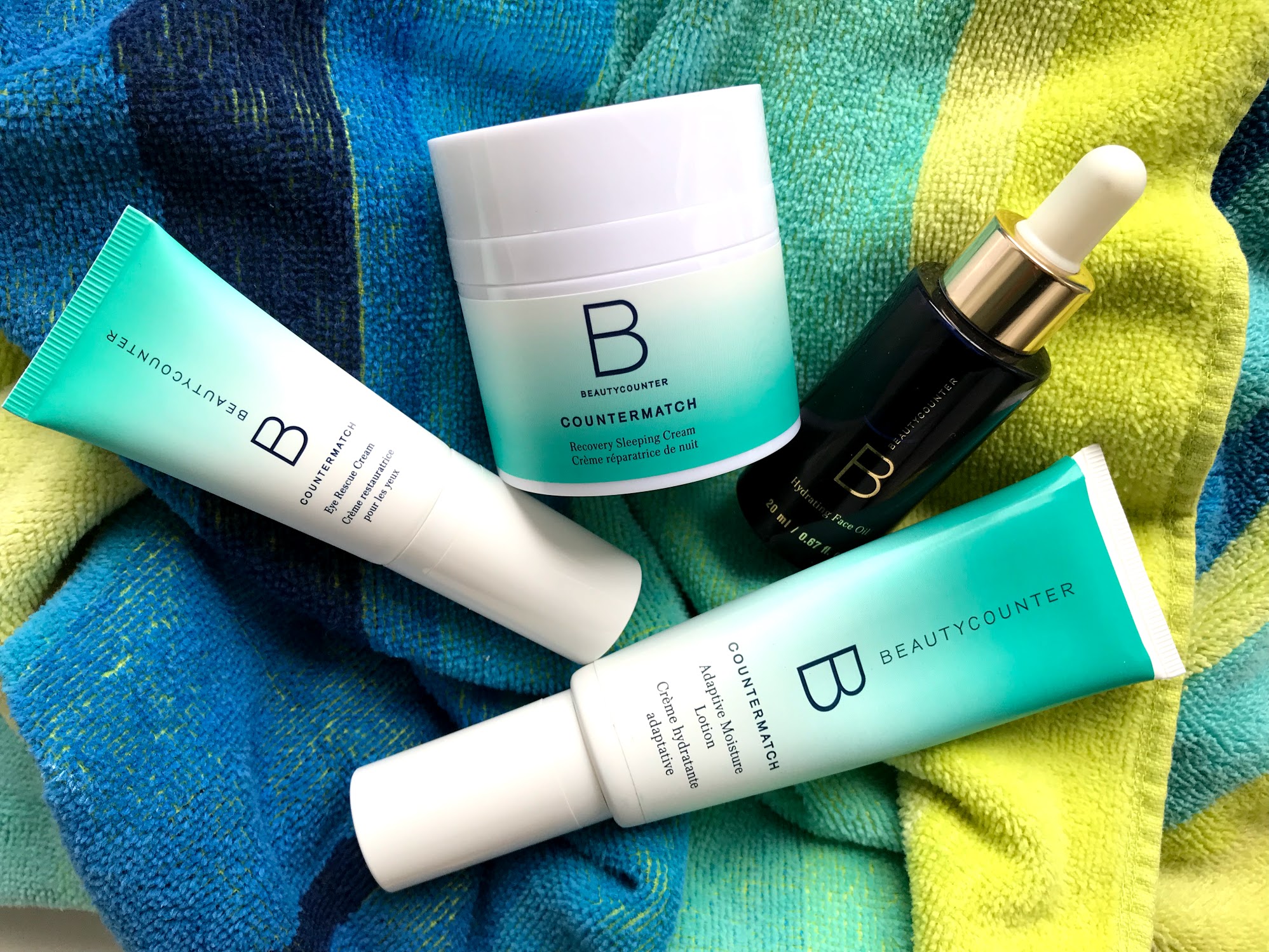 These light weight lotions adapt to your skin providing 24 hour hydration all with safer ingredients.
Face Sun Protection Around Your Eyes
Wrap around sunglasses aren't just for protecting your vision, they also protect the delicate skin around your eyes helping to prevent wrinkles and skin dryness.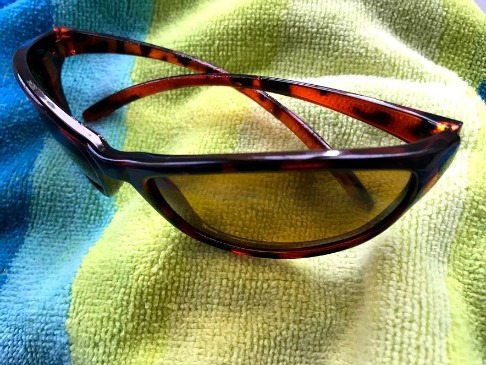 Did you know that one of the most common places to get skin cancer is your eyelids? 
The Eyelids: Highly Susceptible to Skin Cancer by The Skin Cancer Foundation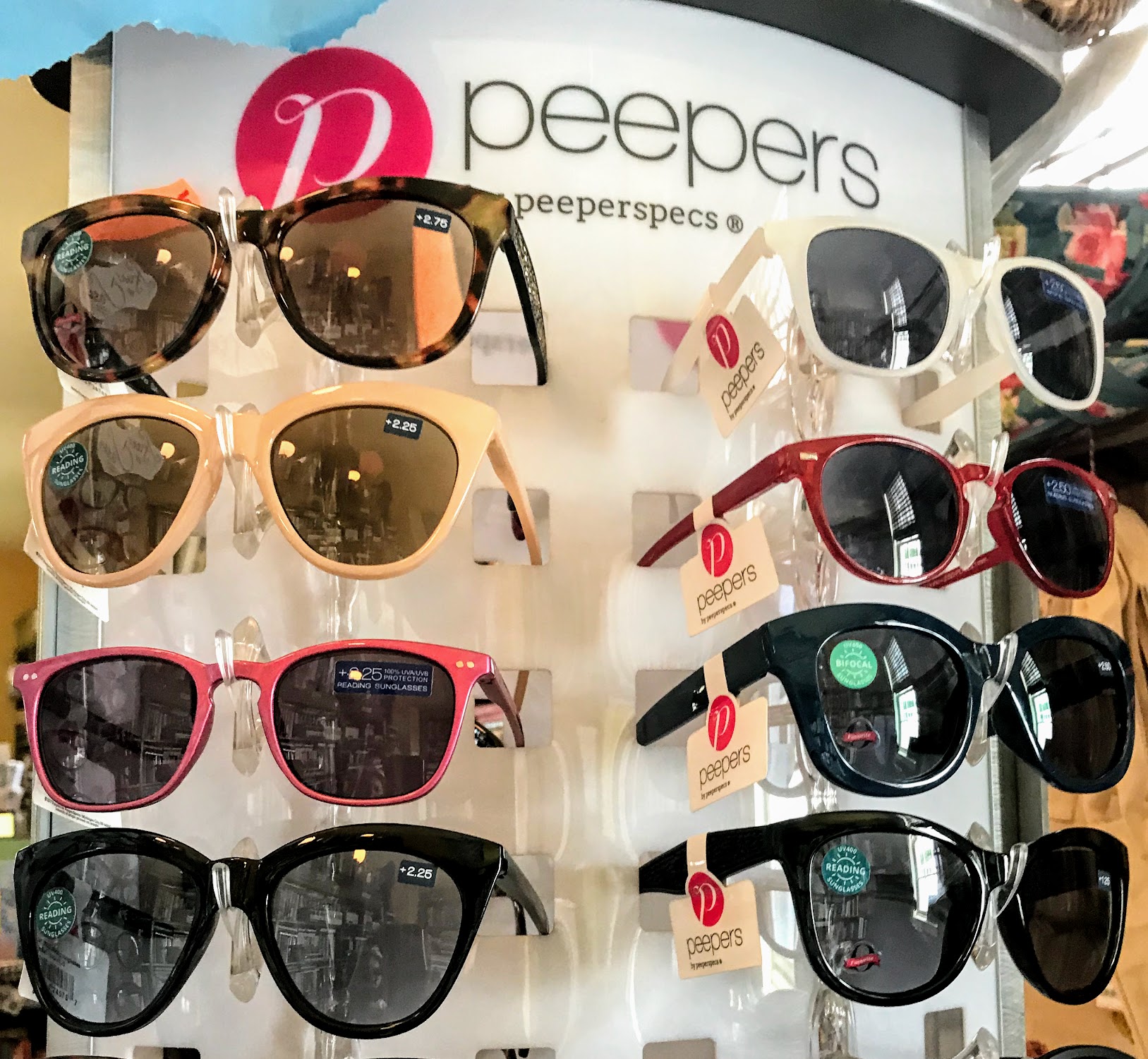 So instead of taking off your sunglasses to put on your reading glasses get a pair of Peepers that will allow your magnify text so you can read your books, magazines or phone text without having to take off your sunglasses.

Peepers Sunglasses for Reading and UV Eye Protection
Face Sun Protection with Shade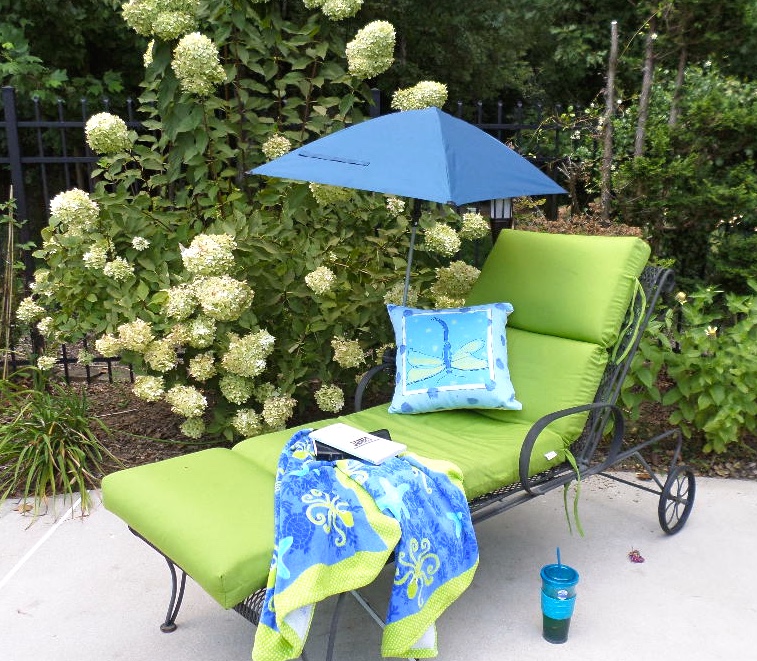 An added strategy for protecting your face from the sun is to use some kind of patio umbrella for shade whether it's a clamp on umbrella or a free standing market umbrella. 
Face Sun Protection with Hats and Visors
Use a triple strategy to protect your face from the sun with sunscreen, shade and a wide brimmed hat.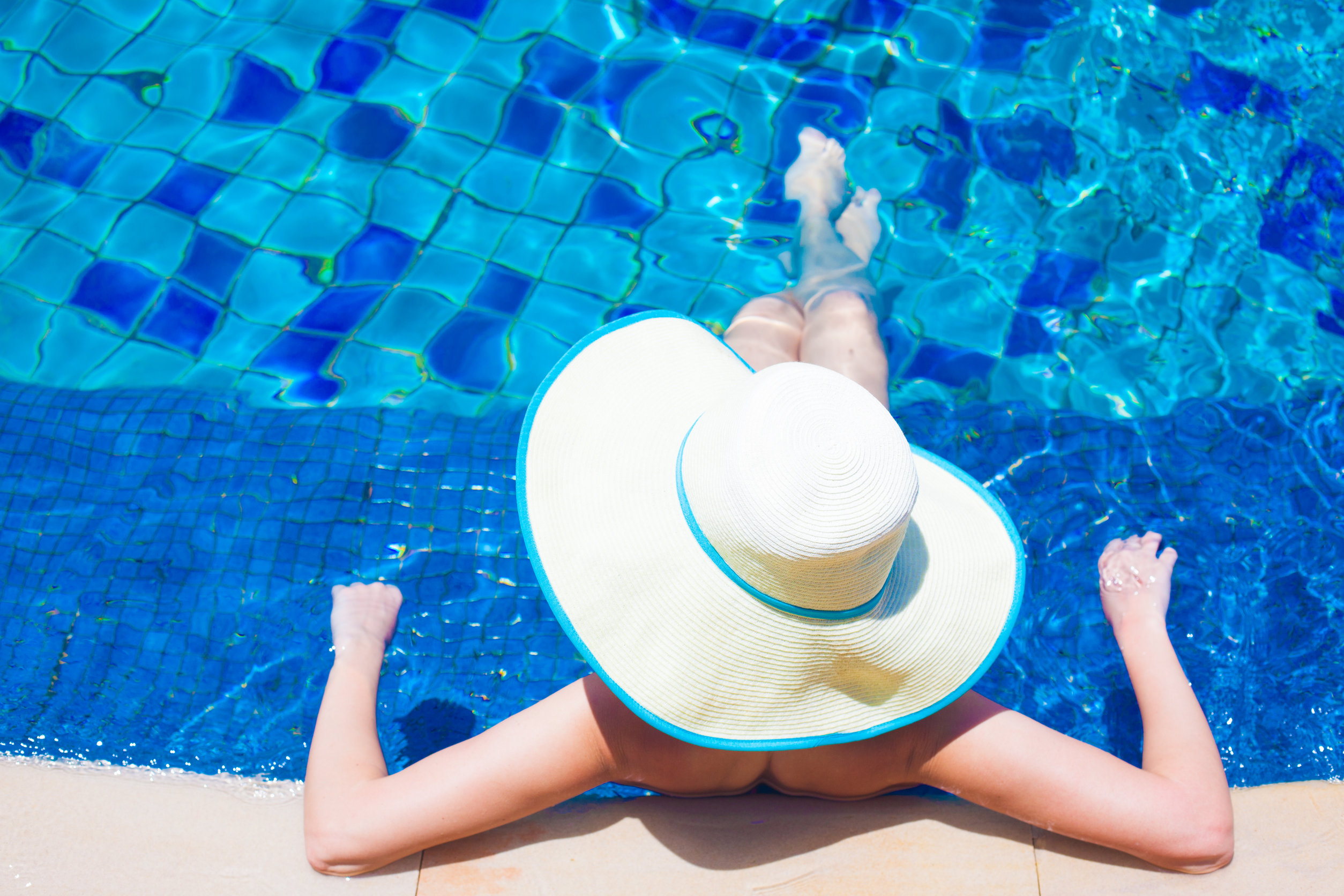 This hat with sun protection has a UPF of 50+ and a removable neck flap.   It's lightweight and dries quickly if you want to wear it in the pool.
Women's Wide Brimmed Hats
Moisturize with Mists
Moisturize your face while you are at the pool with a refreshing rosewater face mist.  Skin dries out quickly from pool chlorine water, reflective sun, and wind. So give your skin some help.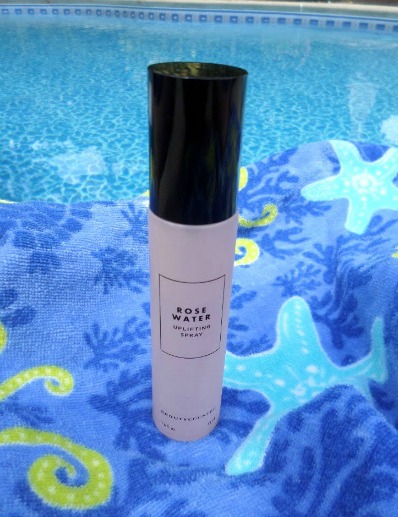 It's never too early or too late to protect your face from the sun and UV damage.  Keep your face looking it's best with triple UV protection strategy and follow up moisturizers.
Go Back to the Importance of Sunscreen
Return to Pool Fun for Everyone Home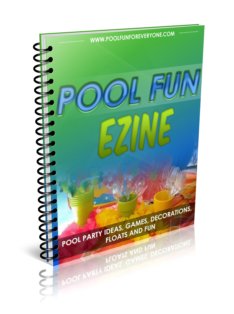 Looking for ideas to have fun with friends and family out by the pool? Get free tips on:
Pool Party Themes, Invitations, Games and Decorations
Outdoor Patio Umbrellas - Frame, Fabric and the Best Size
Swimming Pool Floats for Infants, Kids and Adults

Pool Party Food from Summer Appetizers to Cold Desserts
Outdoor Party Lights - Patio Umbrella Lights to Solar Torches


Sign up here:
© Copyright 2011 - 2023 www.PoolFunforEveryone.com
All rights reserved. This DMCA site is protected under U.S. and International copyright laws. Do Not Copy any Content or Images. No use is permitted without written permission.