Frozen Alcohol Drinks

Frozen alcohol drinks served with a fresh slice of fruit add to the festive atmosphere of an adult pool party.  Strawberry Surprise Champagne or Watermelon Delight are just two of my refreshing favorites.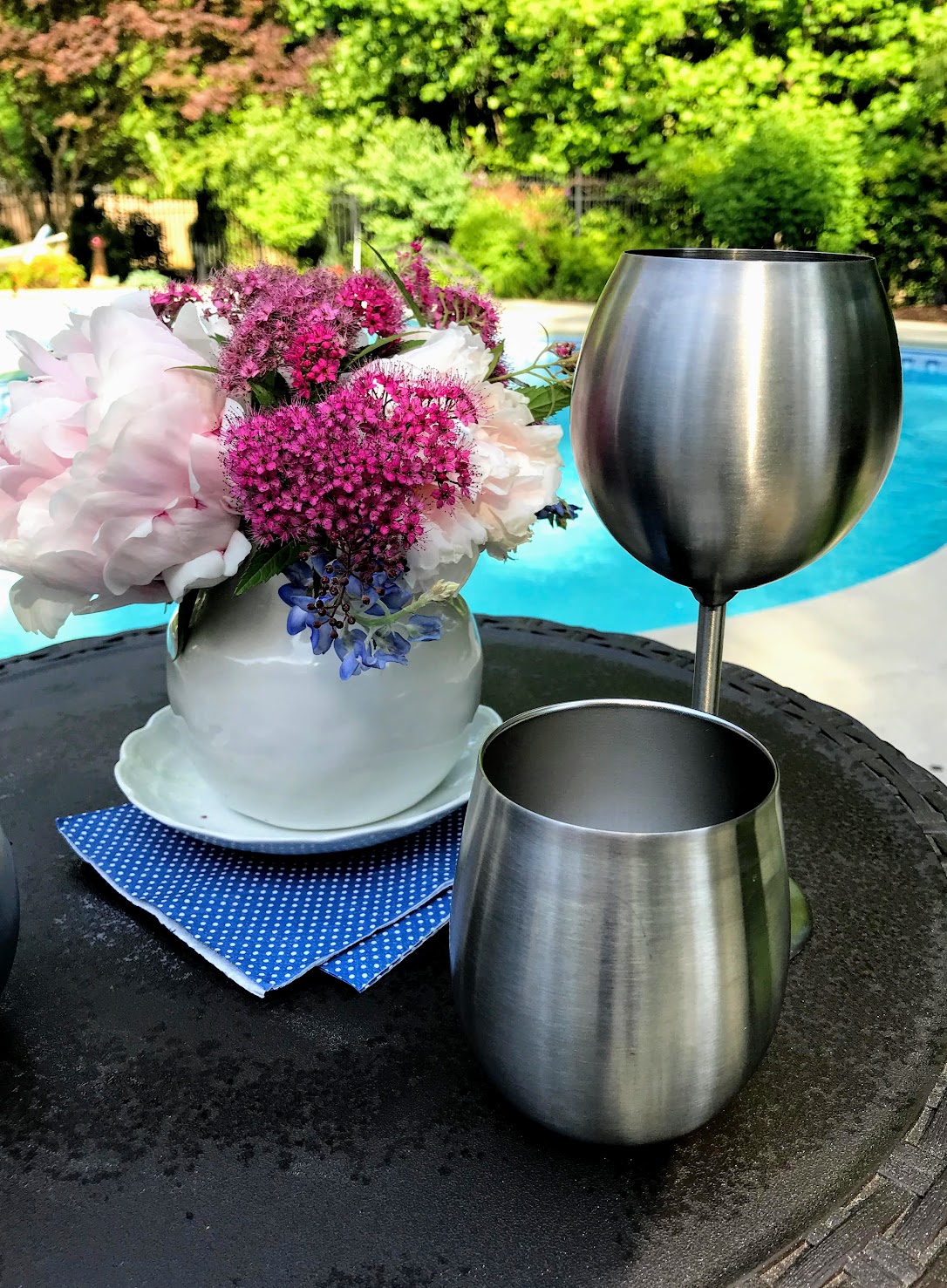 ---
Some links in the following sections are eBay or Amazon affiliate links, which means that if you purchase a product through them I receive a small commission. There is no extra cost to you. Find more details on this page.
---
Be sure to use only high quality acrylic or stainless steel wine glasses. There should be no glass to shatter out by the pool.

Frozen Tropical Alcoholic Drinks
Here is a recipe from Paula Deen:
Ingredients are:
* Ice cubes
* 1/2 cup rum
* 1/2 cup coconut cream
* 1/4 cup coconut milk
* 1/4 cup pineapple chunks
Fill blender halfway with ice cubes. Add rum, coconut cream, coconut milk and pineapple chunks. Puree.
Garnish with a slice of pineapple and maraschino cherry.
Strawberry Champagne
My husband loves strawberries and I knew he would love this strawberry champagne. We served it at his birthday party along with a toast using the words from Michael Buble's song Everything,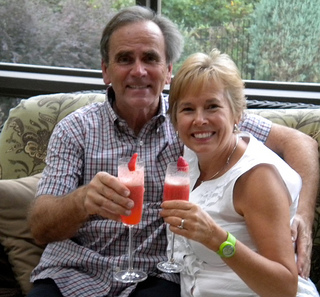 "And in this crazy life, and through these crazy times
It's you, it's you, You make me sing.
You're every line, you're every word, you're everything.
You're every song, and I sing along.
'Cause you're my everything."
OK, now for the recipe. It is so simple but refreshing. It is adapted from Eat Yourself Skinny blogspot.
One 16 oz package of fresh strawberries sliced
1/4 Cup of Water
1/4 Cup of Agave Nectar
Juice of One Lime
One Bottle of Chilled Champagne (substitute sparkling apple juice for a non-alcoholic drink)
(optional to add some fresh mint leaves) My husband doesn't like mint so we left it out.
Mix in a blender. Fill each champagne glass about 1/3 - 1/2 with strawberry puree and the rest with champagne. Tilt the glass to help reduce the foaming. Or let it rest for a minute and add more champagne.
Refreshing Watermelon Drink

My sister served this great watermelon drink and we loved the refreshing taste.  It's now become one of our favorite poolside drinks.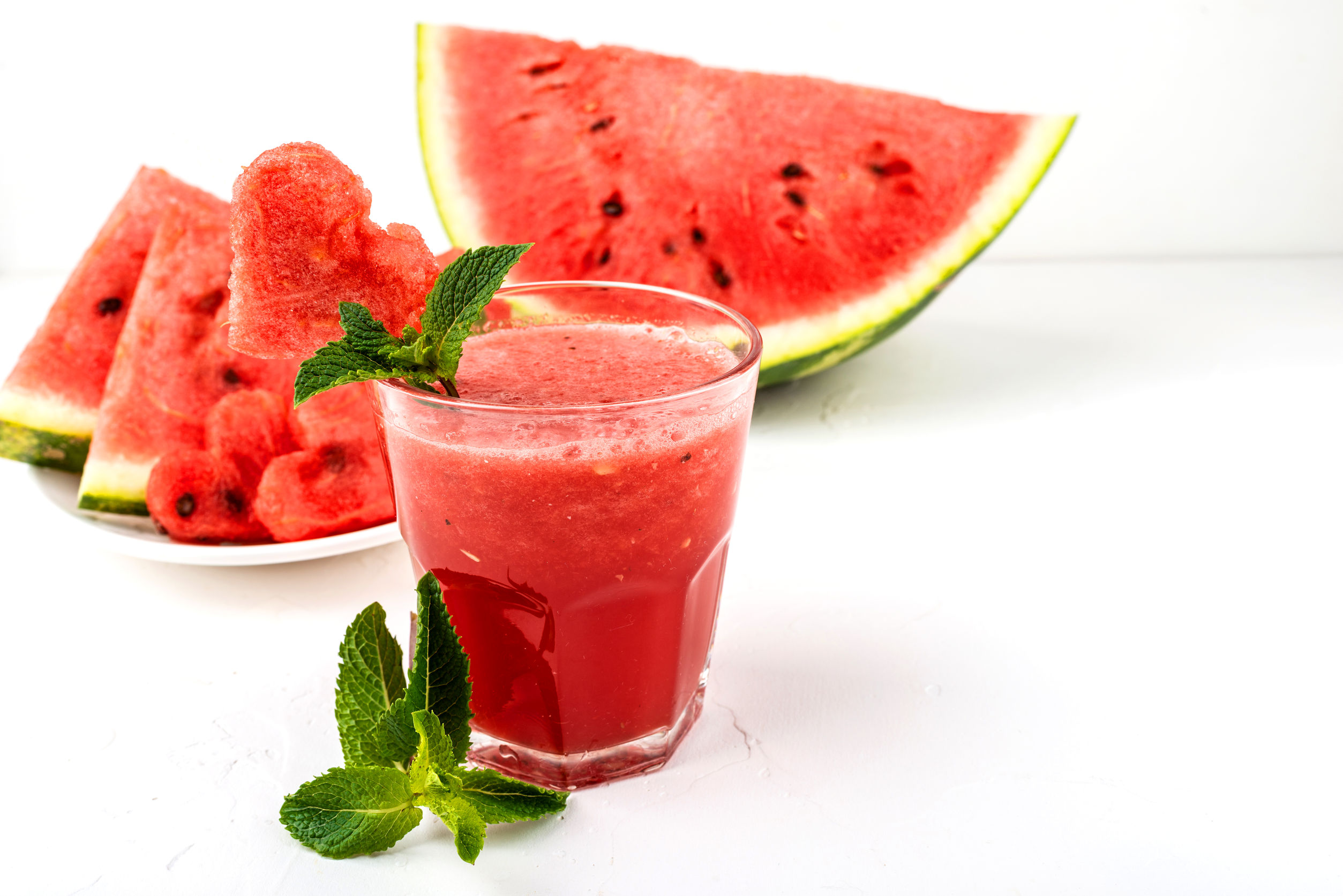 Ingredients:
2 Cups of Cut up Watermelon
1 Pint of Cut up Strawberries
1/3 Cup of Sugar
1/3 Cup of Lemon Juice (for a frozen alcoholic drink use 1/3 Cup of Lime Vodka)
2 Cups of Ice Cubes
In a container mix the watermelon, strawberries, sugar and lemon juice. You can do this ahead of time. When it's time to serve just put the mix in the blender and add 2 Cups of ice cubes. It is really good!
Easy From The Freezer Section

You can make your own drink or we have found these easy to serve drinks in a bag at our local grocery store. They come in several flavors like Pina Colada and Strawberry Daiquiri.
You can serve them as is with a straw - but it is much more party like to put them in nice
polycarbonate wine glasses
with a festive straw.
Keep a bunch of them in your freezer so you are ready for any last minute entertaining.
Frozen mixed drinks make it even easier to be ready any time for a party. For example pina colada, strawberry daiquri or a refreshing margarita can all be bought in these neat single servings.
Freeze them and serve as is with a straw or thaw them just a little and pour into acrylic wine glasses.
I like to add a little ginger ale or Sprite to mine and serve it with a fun straw.
Beverage Bucket On a Stand
When there isn't enough table room for your drinks, a great way to make them easily accessible to your guests is by serving them in a container on a stand rather than in a closed cooler where guests are required to bend down to open a cooler or dig through a tub of ice.
This stainless steel oval shaped party tub measures 28.5"L x 14.6"W x 31.8"H.
Use it with or without the included black stand.  A great addition for your outdoor entertaining.

Stainless Steel Beverage Tub with Stand
Lemon Frozen Drink Recipe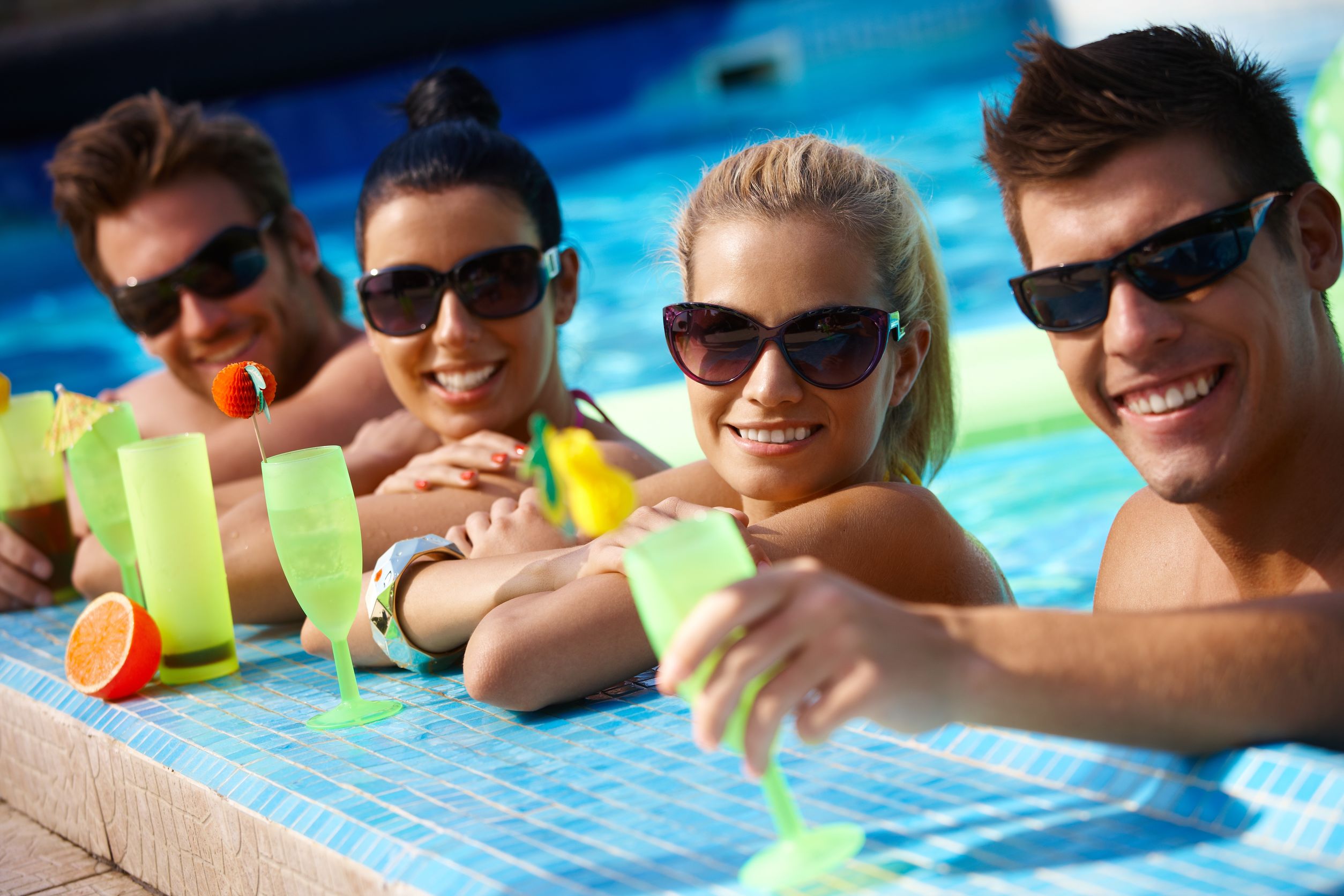 This frozen drink recipe can be made with or without alcohol.
Ingredients:
3 Cups of Water
1 Cup of Sugar
1/2 Cup of Lemon Juice
1/2 Cup of Lemon Liqueur
(for non-alcoholic drink use 1 Cup of Lemon Juice)
1 Tbsp grated lemon zest
Bring water and sugar to a boil in a 2 quart saucepan. Boil uncovered for 5 minutes or until sugar is dissolved, stirring occasionally. Remove from heat. Stir in lemon juice, lemon liqueur, and lemon zest.
Pour into 13 x 9 inch pan. Freeze for 1 hour. Stir and then cover the pan. Freeze at least 2 hours or overnight.
Serve by scraping and scooping the lemon ice into serving dishes and top with mint.
Frozen Virgin Drinks

Most frozen alcoholic drinks, can be made without the alcohol and make a great frozen tropical drink. Here is one for a virgin pina colada:
Ingredients:
* 1 cup pineapple juice
* 1 cup crushed pineapple
* 1/2 cup coconut milk (canned or fresh)
* juice from one lime
* ice to top of blender
Blend ingredients until ice is slushy. Pour into frosted glasses and enjoy.
Acrylic Wine Glasses
Acrylic wine glasses that feel and look like glass but far more durable than any other plain glass or plastic drinkware.
Use these wine glasses for indoor use as well.  They are 100% DISHWASHER SAFE. The premium Tritan material is BPA-free, BPS, EA and AA-free, which means the glasses don't have toxic chemicals and can withstand hundreds of washing cycles and falls. Each glass is clear, odorless, and undergoes 3rd party testing so that maximum quality and safety is guaranteed.
Vivocci Unbreakable Plastic Stemless Wine Glasses 20 oz | 100% Tritan Heavy Base | Shatterproof Glassware | Dishwasher Safe | Set of 4
Wine Glass Stem Tags
Don't you just love the bright colors of these wine glass stem tags? Found the tags at Target and then used beach themed foam stickers rather than names.
People often don't take the time to write their name on the tag, so by having a unique sticker they can remember which glass is theirs.

Even though I have many wine charms, I find that that the tags that can be written on with names work the best.

Go from Frozen Alcohol Drinks to Adult Pool Party

Go from Frozen Alcohol Drinks to Pool Fun for Everyone Home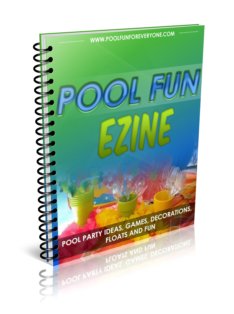 Looking for ideas to have fun with friends and family out by the pool? Get free tips on:
Pool Party Themes, Invitations, Games and Decorations
Outdoor Patio Umbrellas - Frame, Fabric and the Best Size
Swimming Pool Floats for Infants, Kids and Adults

Pool Party Food from Summer Appetizers to Cold Desserts
Outdoor Party Lights - Patio Umbrella Lights to Solar Torches


Sign up here:
© Copyright 2011 - 2023 www.PoolFunforEveryone.com
All rights reserved. This DMCA site is protected under U.S. and International copyright laws. Do Not Copy any Content or Images. No use is permitted without written permission.