Solar Tiki Torches

Solar tiki torches add a special ambience to any outdoor party. They can be placed anywhere that gets sunlight to light up pathways, steps, dark corners or party areas.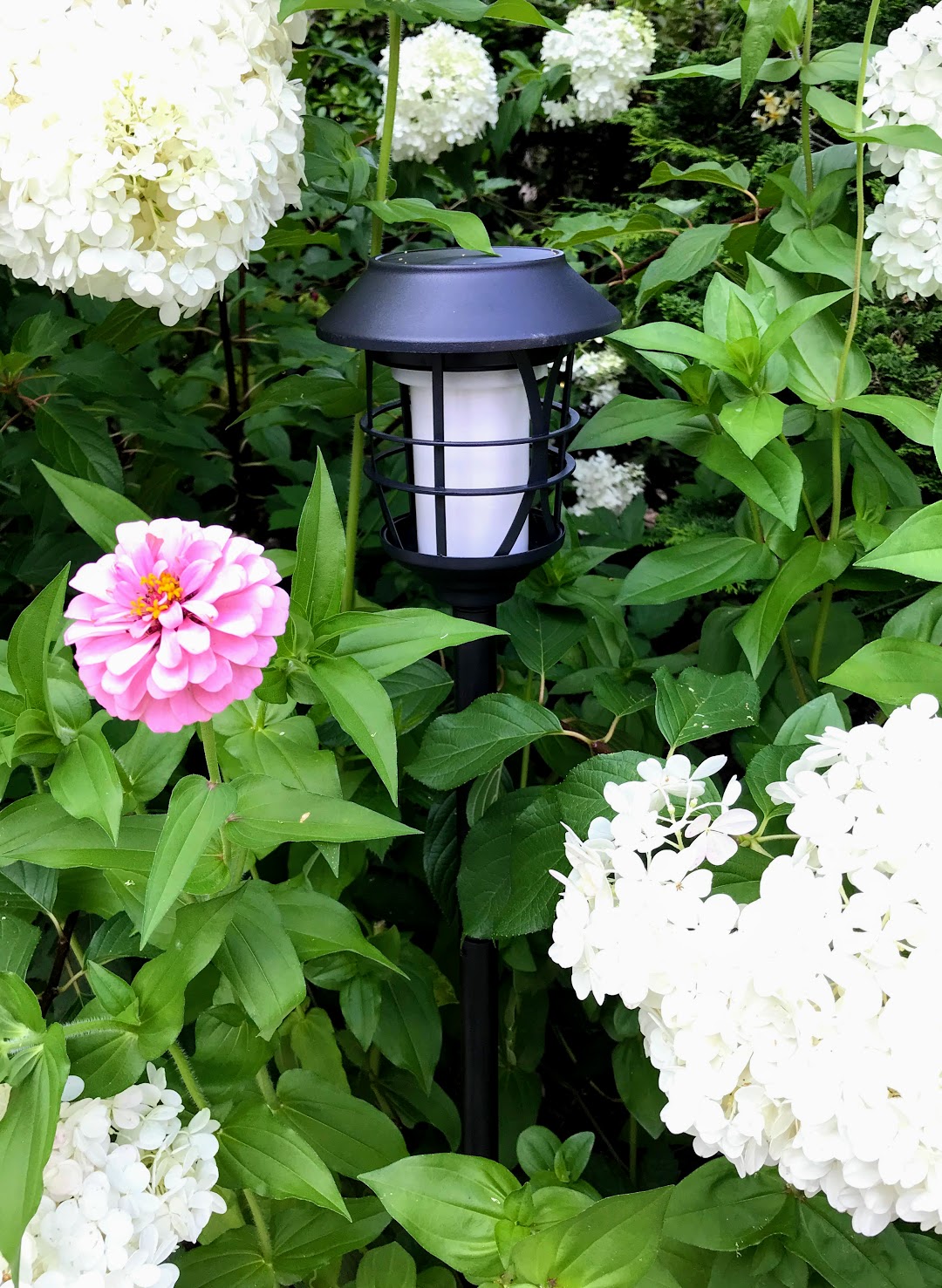 Consider using them:
1. At the entrance to your pool or backyard - one on either side of the sidewalk or path
2. Along the perimeter of your pool or yard
3. Near the food table, sitting area or dining area
Flickering Solar Tiki Torches
We have these solar tiki torches placed around the walkway to the pool and around the pool perimeter. They get full sun and truly are dusk to dawn solar outdoor landscape lights.

Many times they are still going strong at 6:00 in the morning. Be sure the light is turned to the on position (located at the back of the solar panel) and that the torch gets direct sunlight for at least 8 hours when you first use it. No oil, no batteries, no wiring just simply solar which means these flickering solar lights will come on automatically every evening.
The flickering light gives it a touch of a real tiki torch without the hassle.
TomCare Solar Powered Tiki Torches Dusk to Dawn Auto On/Off, 4 Pack
These solar tiki torches don't just glow - they flicker and look like real flames at night.
So many of our guests and neighbors are amazed by how real they look and want to know where we got these pool party lights.

No turning on or off your lights and no setting timers. No need for electricity.  You will love the nice warm, yellow flickering glow these tiki torches provide.
Place them around the perimeter of your pool, by the pool gate or on the path to your backyard.
TomCare Solar Flickering Garden Tiki Lights - Set of 4
Solar Torches

These solar tiki torches need to get several hours of sun to come on every evening and to stay on until the wee hours of the morning. Be sure to remove the battery insulator tab when you get them or they won't come on.
Because the torches have 3 different tubes - you can make them taller or shorter. It also comes with a stake so you can easily push the torch into the ground. The solar torches by the steps leading to the pool and by the gate to the pool are tall - using all 3 pieces and the ones around the perimeter we used only two of the tubes for a medium height.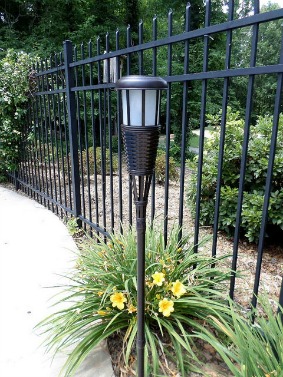 A solar torch is the easiest of all yard torches. You place them in the ground in a sunny spot, and they automatically turn on when the sun goes down.
We have this set of solar torches from Amazon.  They have a flickering amber light which makes them look more like a real flame.  They are my favorite lights for around the pool.  I purchased a second set when I fell in love with how they glow and flicker - placed them all around the perimeter of the pool.  I got the dark chocolate colored torches but they also come in a lighter natural color as well.

If you buy the set of 4 (rather than set of two) the price is discounted.
Newhouse Lighting 4 Solar-Powered Flickering Flame Outdoor Tiki Torches, 4-Pack, Bamboo
Made of polycarbonate - they won't rot like the bamboo torches do after on season.
We love how simple solar tiki torches are - no need to light them, you can leave them unattended, they don't use any fuel or wicks, no batteries and ours stay lit until the sun comes up.

 Return to Pool Fun for Everyone Home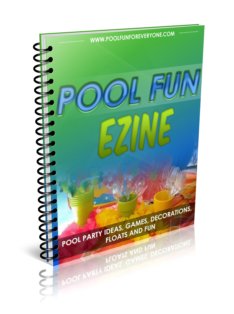 Looking for ideas to have fun with friends and family out by the pool? Get free tips on:
Pool Party Themes, Invitations, Games and Decorations
Outdoor Patio Umbrellas - Frame, Fabric and the Best Size
Swimming Pool Floats for Infants, Kids and Adults

Pool Party Food from Summer Appetizers to Cold Desserts
Outdoor Party Lights - Patio Umbrella Lights to Solar Torches


Sign up here:
© Copyright 2011 - 2023 www.PoolFunforEveryone.com
All rights reserved. This DMCA site is protected under U.S. and International copyright laws. Do Not Copy any Content or Images. No use is permitted without written permission.