Swimming Pool Cleaning Equipment
Invest in swimming pool cleaning equipment that will help minimize time spent managing your pool while keeping the water clear and clean.  When it comes time to replace your swimming pool pump, filters, cleaners and other equipment, it pays to do some research.  
Pool Cleaning Equipment 
Basic tools you need to keep your pool clean is a long handled vinyl liner brush, a pool skimmer and a deep bag pool rake. Even with automatic pool cleaners, it is still necessary to brush the bottom of your pool occasionally and depending on how many trees you have, leaves and debris need to be skimmed out especially after a storm.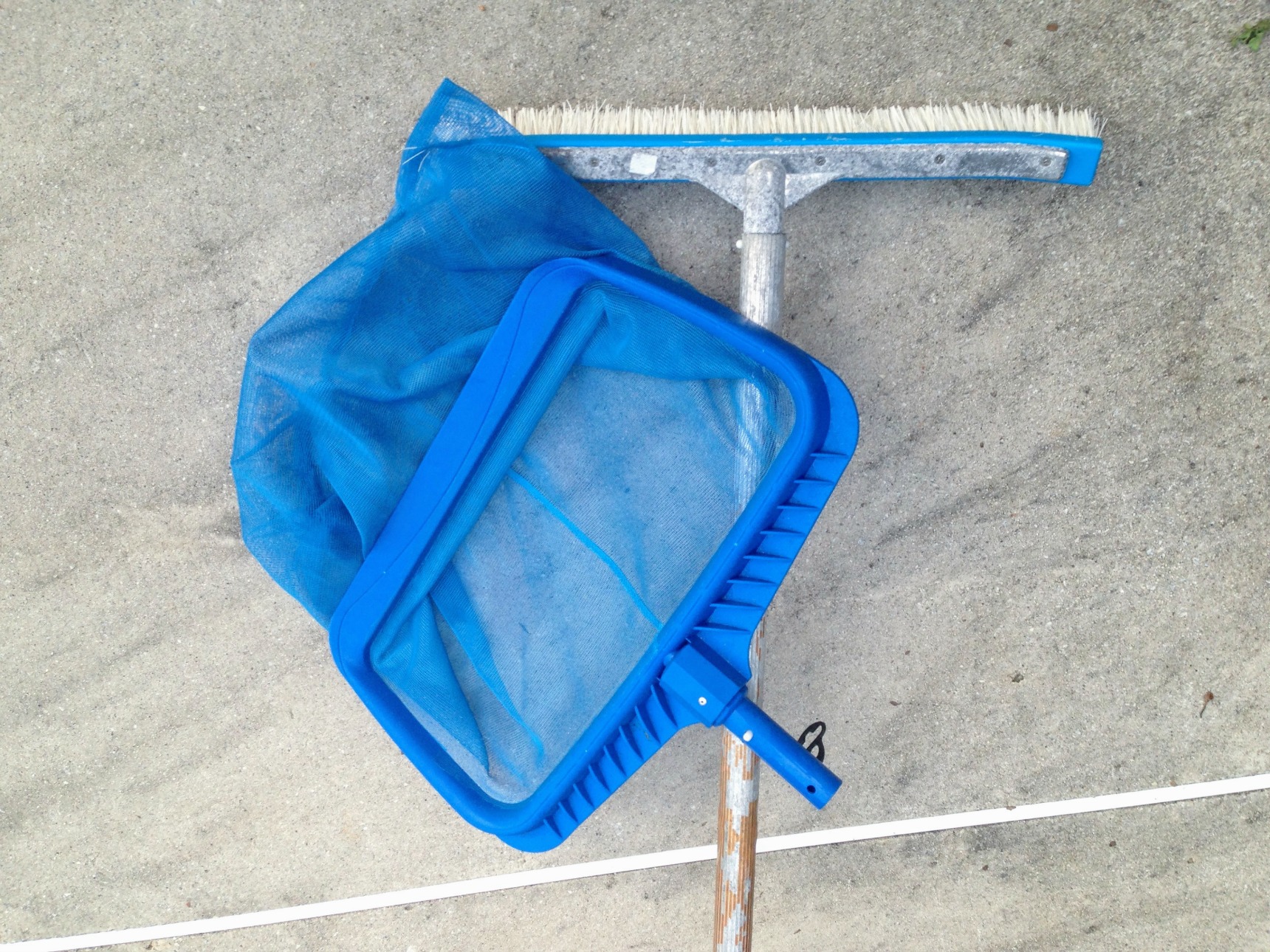 Another good reason to have these pieces of swimming pool cleaning equipment is that automatic pool cleaners are hard on vinyl liners.  Ours takes off tiny flecks of color so we have little white specks on our deep blue vinyl pattern. 
---
Some links in the following sections are eBay or Amazon affiliate links, which means that if you purchase a product through them I receive a small commission. There is no extra cost to you. Find more details on this page.
---
The deep bag is called a pool leaf rake and is especially good in the fall when you have lots of leaves that fall to the bottom of the pool.

The other net is called a pool leaf skimmer to help you skim off debris, small sticks, leaves and bugs that are floating on top of the water. You can find these at your local pool store or on-line at Amazon.

A swimming pool brush helps to brush away the dead algae or other debris that settles on the sides or the bottom of the pool so it can be filtered out of the water.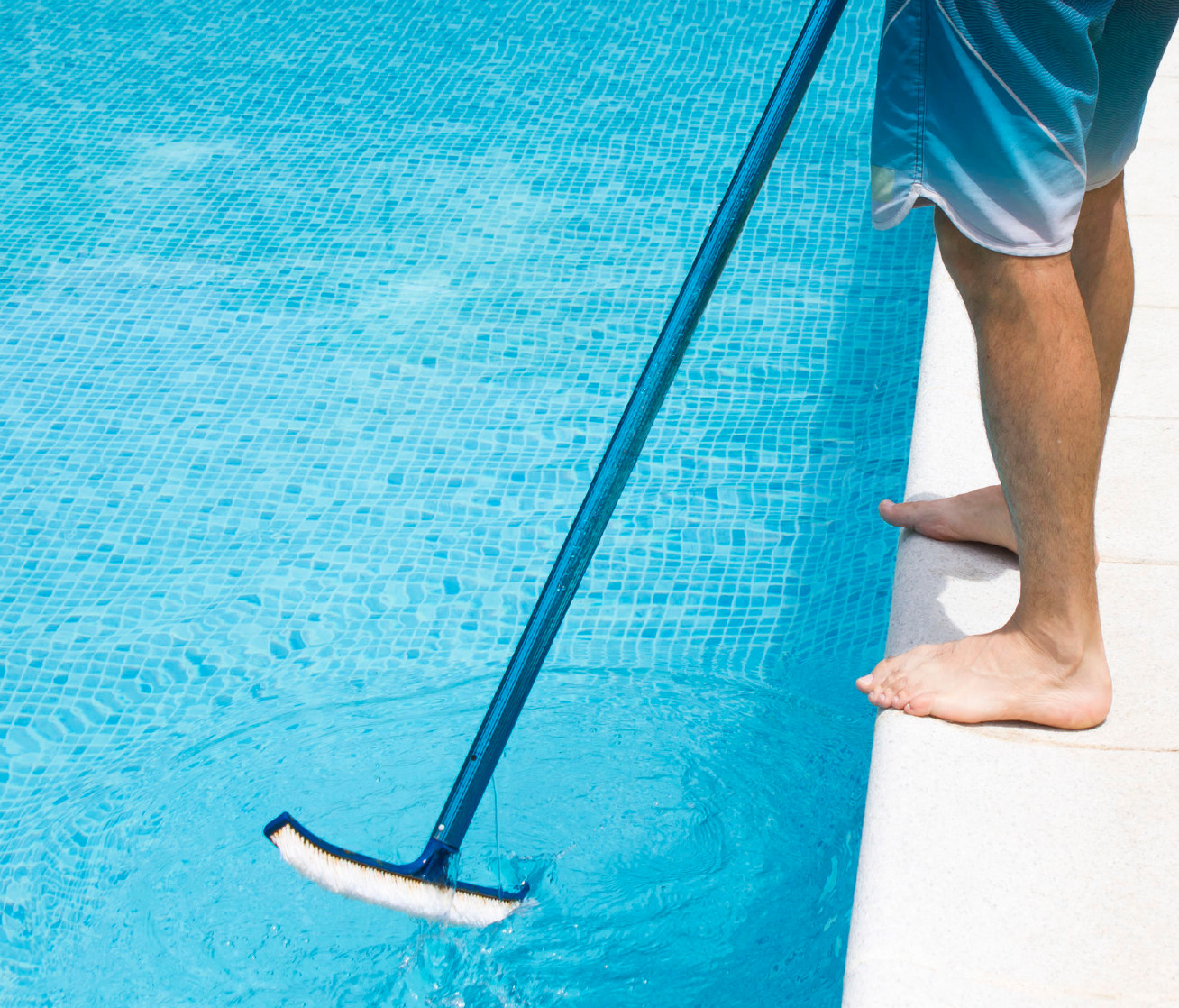 However, not all pool brushes are created equal.  When we had our new pool liner installed our pool installer recommended we replace our old pool brush that had become really brittle with a new brush that would help protect the new vinyl liner.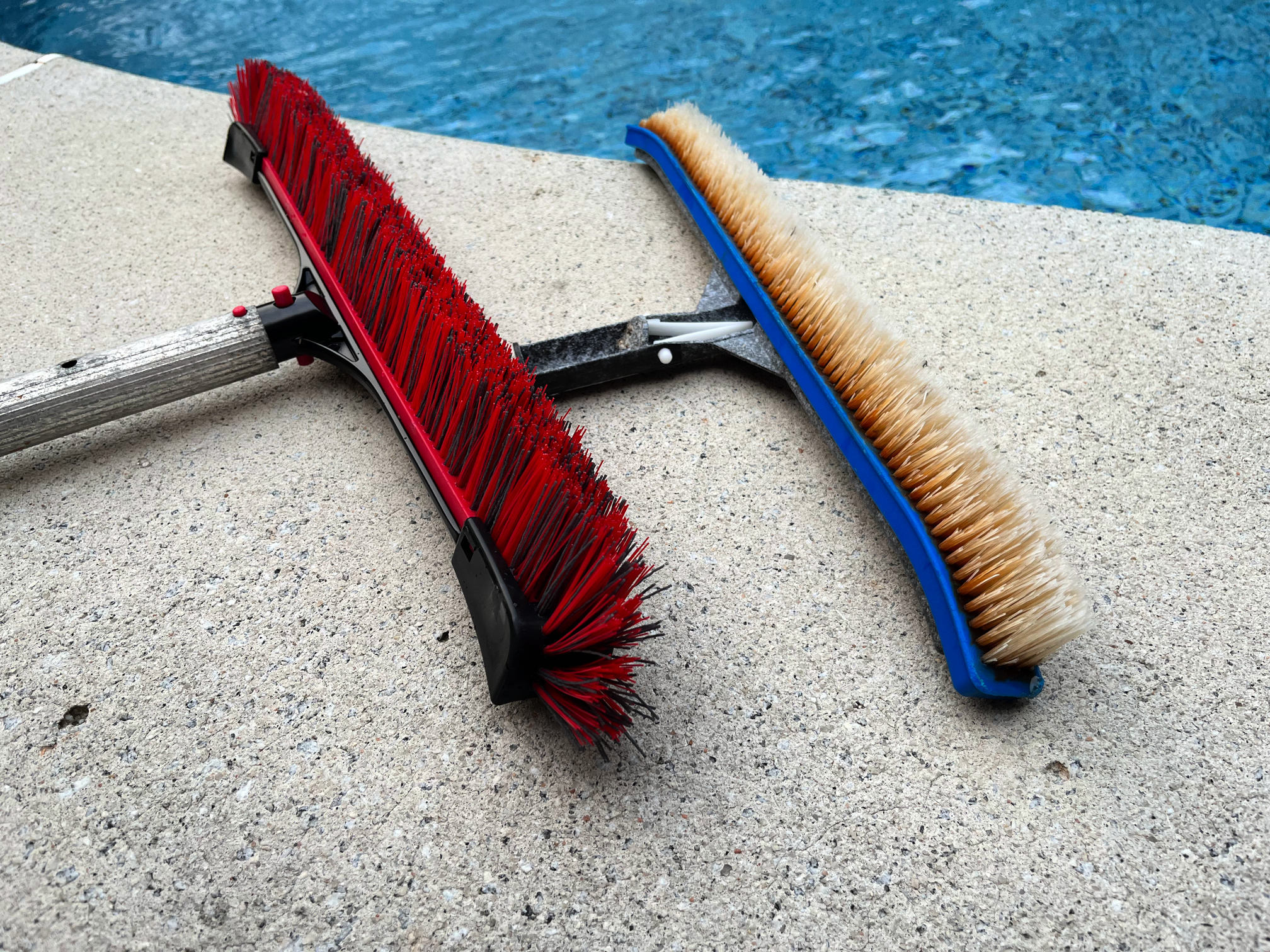 This 22" swimming pool brush has a 50/50 ratio of bristles that are silicone carbide and poly butylene that makes for a scratch free brush. The bristles are thicker, larger, and longer lasting.
Polaris Automatic Pool Cleaner
An automatic pool cleaner like this one from Polaris travels across the bottom and sides of your inground swimming pool picking up sand, debris and leaves.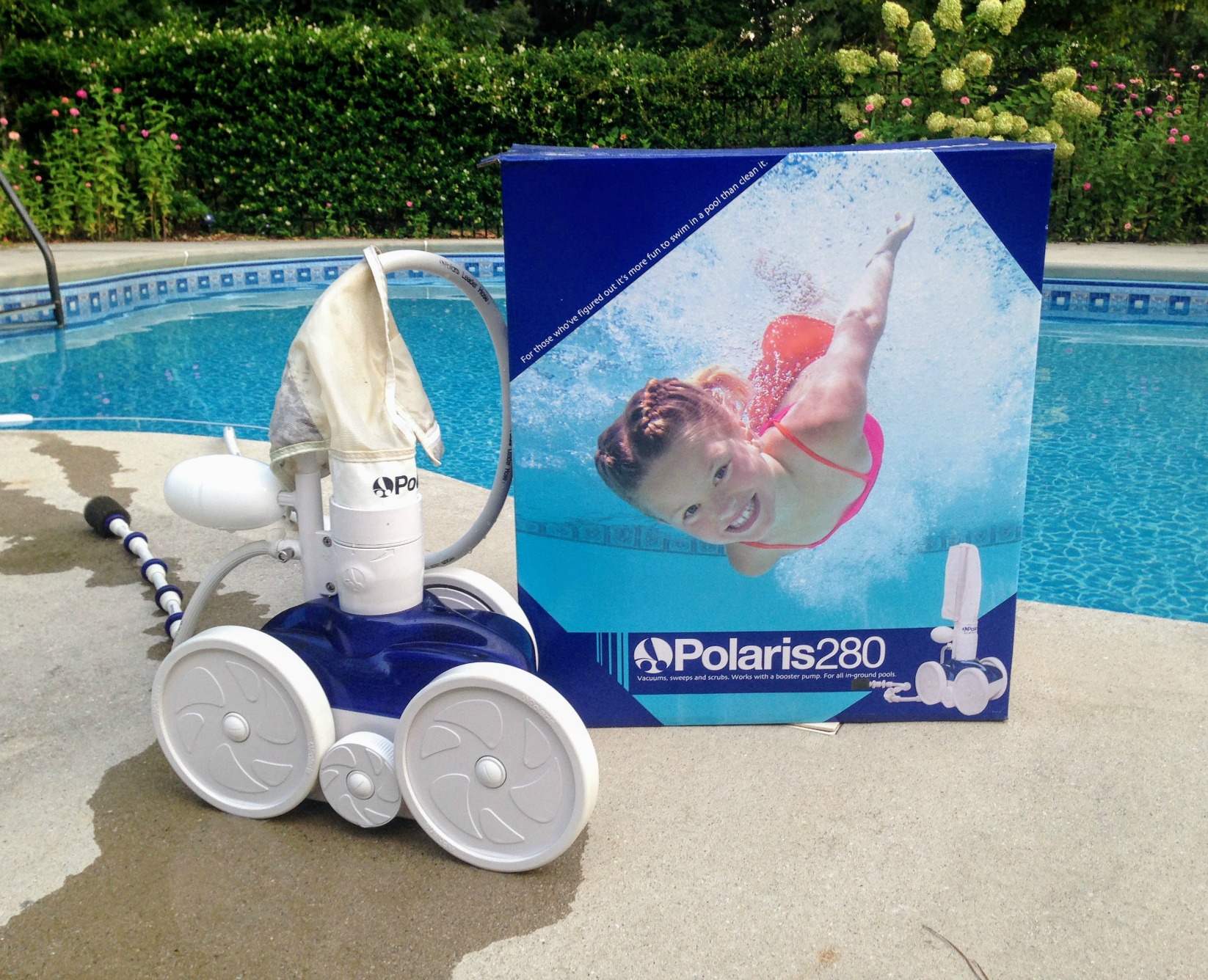 We bought this older version because it has less moving parts so there is less opportunity for things to go wrong.  Newer versions clean the pool in a quicker amount of time, but not sure what the benefit of that is.  So we spent less on the Polaris 280 and are very happy with how well it cleans the pool. 
While the skimmers are good at removing surface debris, automatic pool cleaners pick up debris before they reach the pool basket and filter, which means less work and a longer life for your pool filter.   
Want your pool to look clear?  The Polaris Vac-Sweep 280 Pressure Side Pool Cleaner has done a great job of keeping our water circulated and looking crystal clear. 
Replace your Polaris pool cleaner tires with new ones for maximum traction and to prevent damage to your pool liner.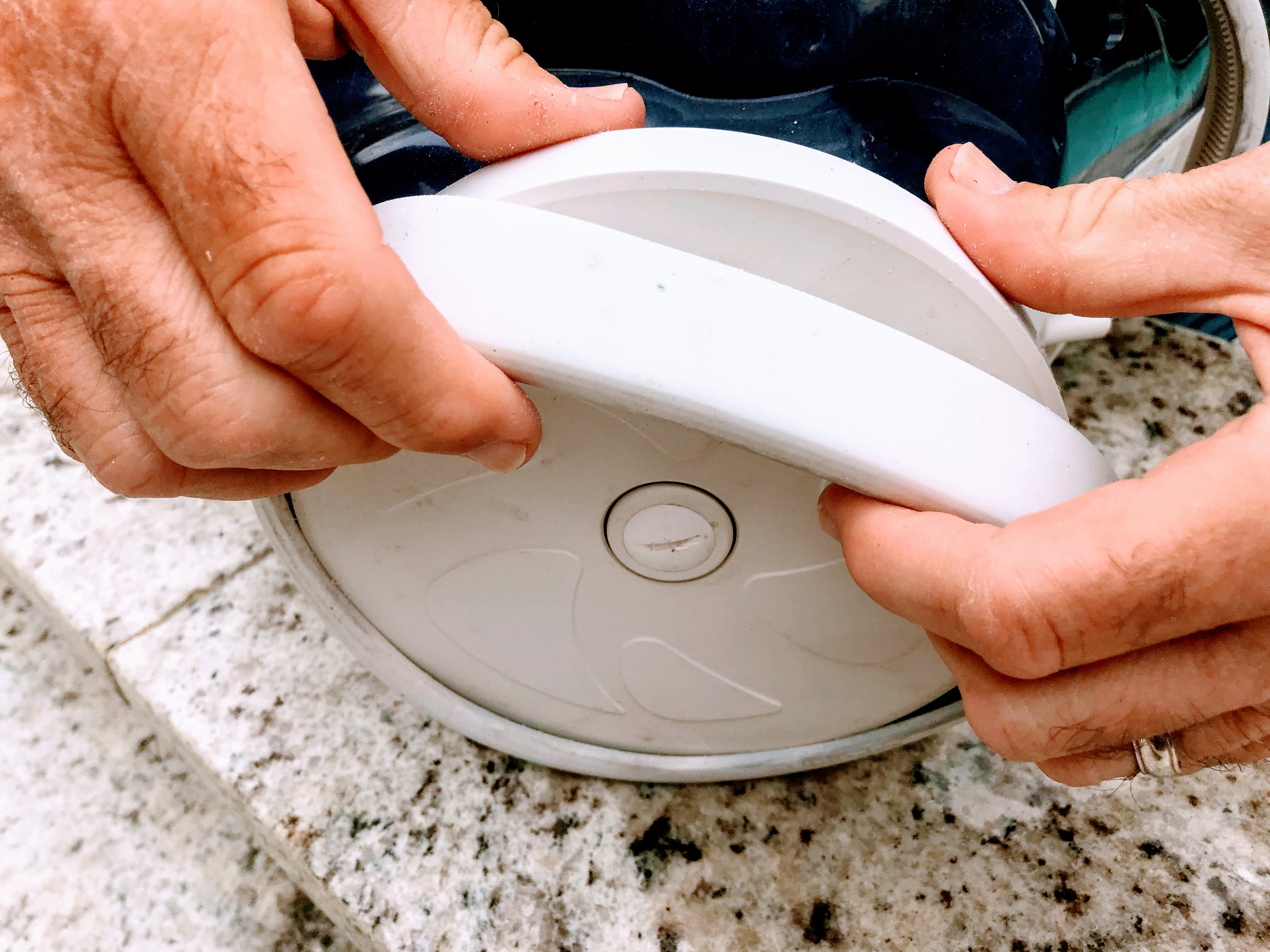 Simply remove the old rubber tires and replace with the new Polaris Pool Cleaner Tire Replacements - no tools required - just about 10" of your time and well worth it. 
Kreepy Krauly Pool Cleaner
The Pentair GW9500 Kreepy Krauly Inground Pool Cleaner  is another good choice for an inground automatic swimming pool cleaner. It is good for gunite, fiberglass and vinyl swimming pools. With a 15" path and a unique turning mechanism it picks up and cleans your entire pool, simplifying your regular pool maintenance. No need to scrub your pool anymore as this pool cleaner will do it for you, loosening the dirt and then vacuuming away any small or large debris.
Swimming Pool Skimmer Basket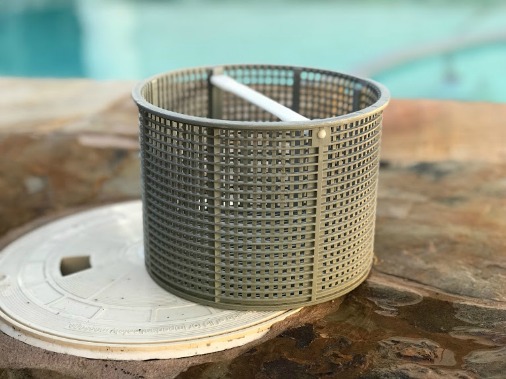 Check and empty your pool skimmer baskets regularly and more frequently if you have lots of trees or wind.  If your baskets remain full the pump works harder and it prevents the pool water from being filtered adequately. 
These baskets periodically need to be replaced as the plastic eventually wears down. To make sure it is the correct skimmer basket for your pool you can check by looking for a model number underneath of your current skimmer basket. 
If you have a basket without a handle, I suggest you get this handy accessory that attaches to just about any skimmer basket.  
You know what it's like to put your hand in a skimmer full of leaves only to find a snake, frog, or huge spiders ... Keep your hands out and don't worry about what's lurking inside ...

The Skimmer Angel Skimmer Basket Handle
Every spring when we open the pool we place pool skimmer socks into the skimmer baskets.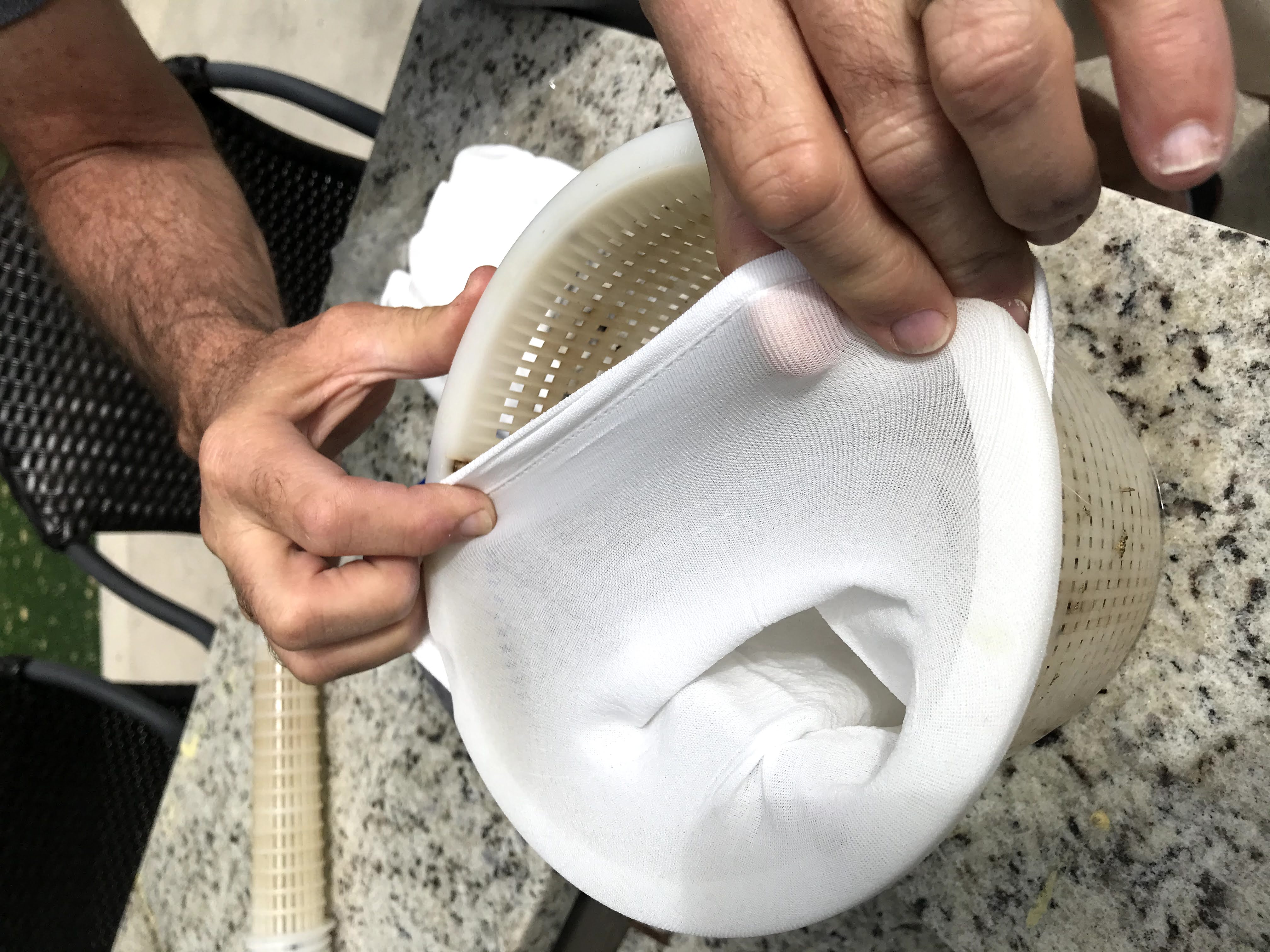 It collects a winter's worth of debris and the yellow spring pollen while putting less strain on the filters. Simple easy to stretch fabric fits perfectly over your pool skimmer basket. 

Salt Water Pool Equipment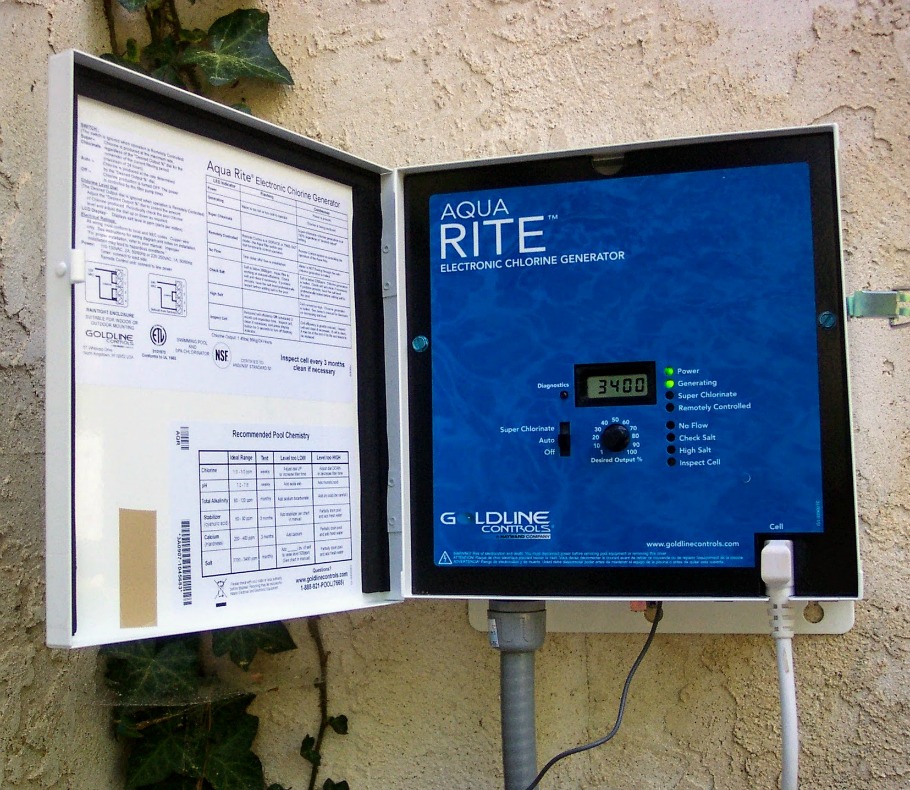 Trying to decide on a salt water pool vs chlorine?  We were in the same situation.  Originally our pool started out as a standard chlorine pool.  After several years of pool ownership and enjoying the less irritating salt water pools of friends we decided to make the switch.  
Managing pool chemicals and keeping it in balance has been so much easier since we moved to a salt chlorine generator.  The added bonus has been that the pool water is less harsh and irritating to our skin and hair.  Family members with eczema who couldn't swim in public pools because of the high chlorine content found that our salt water pool was the best for their skin.  Find out more...
Storing Your Swimming Pool Cleaning Equipment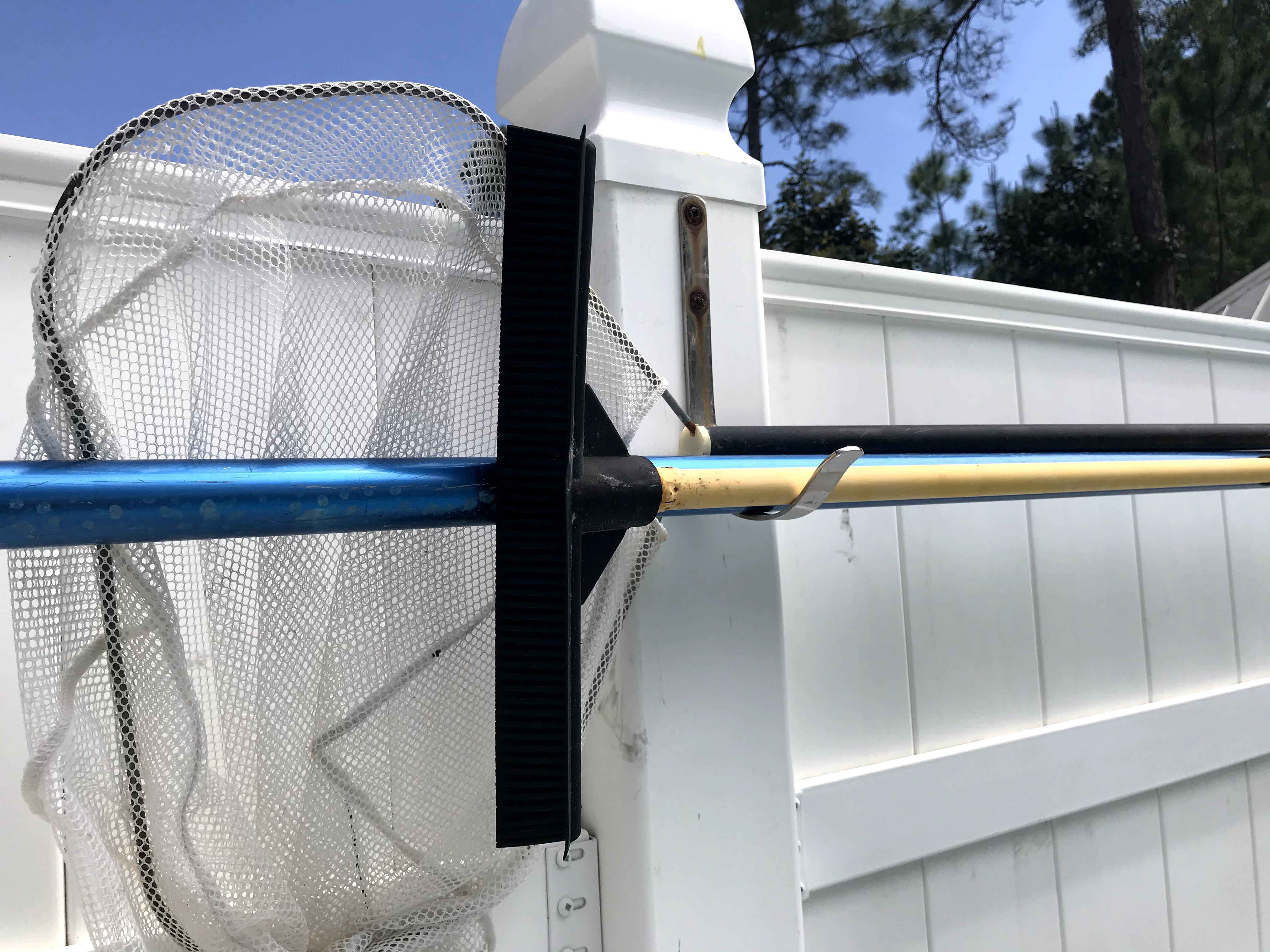 Store your swimming pool cleaning equipment such as pool liner brushes and nets on hooks on your pool fence to get them off your pool deck and handy for your next use. 
Return to Swimming Pool Maintenance Guide
Go from Swimming Pool Cleaning Equipment to Pool Fun for Everyone Home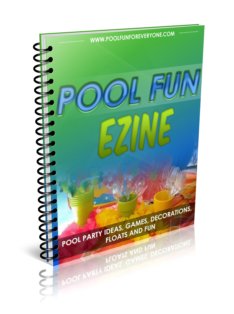 Looking for ideas to have fun with friends and family out by the pool? Get free tips on:
Pool Party Themes, Invitations, Games and Decorations
Outdoor Patio Umbrellas - Frame, Fabric and the Best Size
Swimming Pool Floats for Infants, Kids and Adults

Pool Party Food from Summer Appetizers to Cold Desserts
Outdoor Party Lights - Patio Umbrella Lights to Solar Torches


Sign up here:
© Copyright 2011 - 2023 www.PoolFunforEveryone.com
All rights reserved. This DMCA site is protected under U.S. and International copyright laws. Do Not Copy any Content or Images. No use is permitted without written permission.