Underwater Pool Lights

Underwater pool lights can be a fun way to brighten up the pool area and add some "party" to the evening.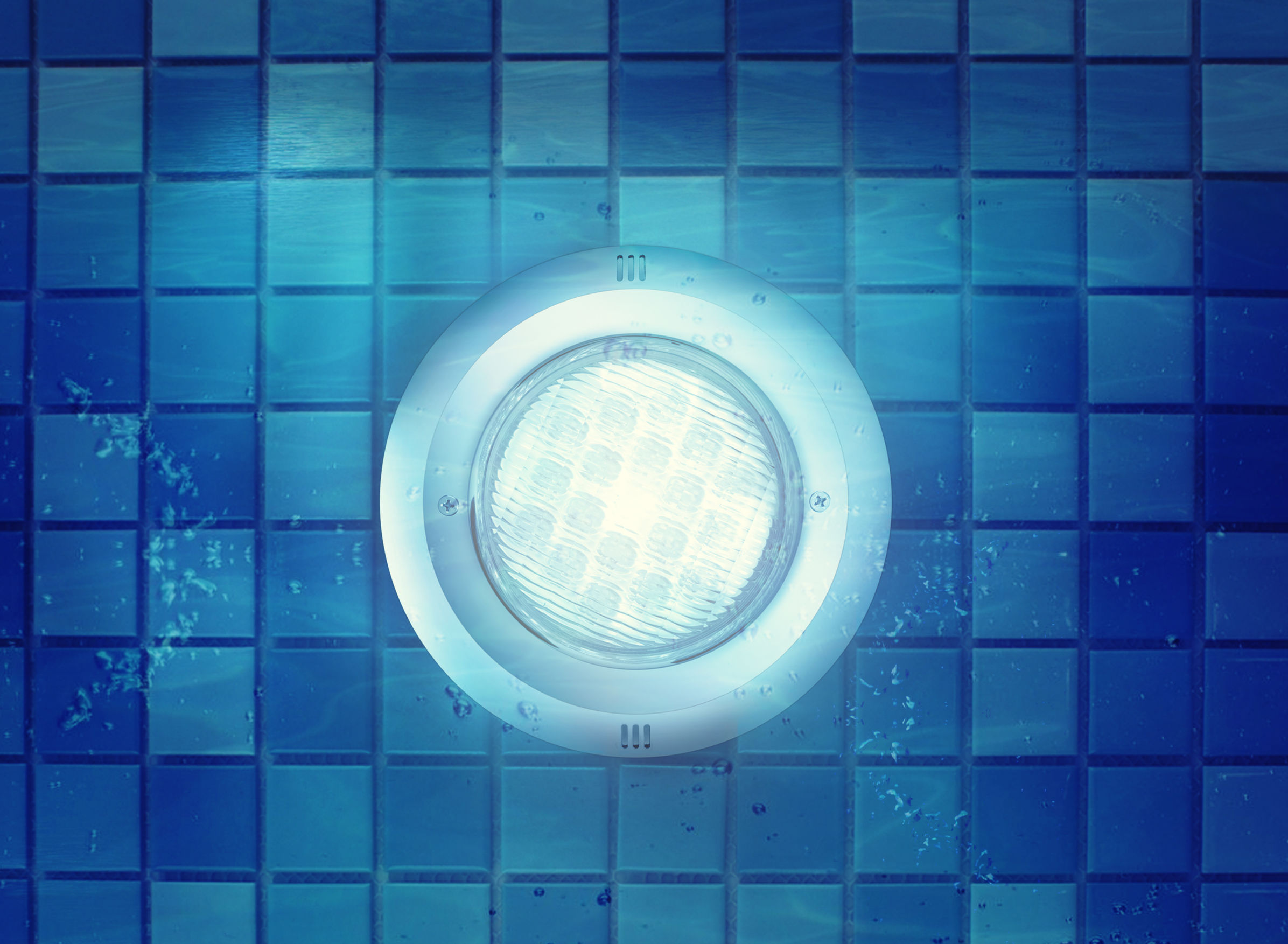 Types of Underwater Pool Lights

Lights that are hardwired into your inground pool have greatly improved over the years.  You can get:
1. Variety of Bulbs
Incandescent,  LED or Halogen

Newer pool lights are using newer technology - LEDs.  Known for their low energy consumption, bright light and long lasting bulbs, LEDs are becoming the bulb of preference for pool owners. 
Pentair 78428100 Amerlite Underwater Incandescent Pool Light with Stainless Steel Face Ring, 120 Volt, 50 Foot Cord, 300 Watt
2.  Different Watts
Watt ranges from 100 to 500 watts
3.  Cord Length
Cord length options range from 15 feet to 150 feet

4.  Colored, White or Combination
Standard bright white or color options can change the look of your pool.
Snap on cover lenses come in blue, red and green. You can also now get color changing/light show options like this one.
P&LED (120V,35W) Color Changing Replacement Swimming Pool Lights Bulb LED For Pentair Hayward Light Fixture For Inground Pool
5.  Voltage
Be sure to match the housing voltage and the bulb. 120 volt system with a 120 volt bulb.
Whenever you are replacing your underwater pool lights be sure to replace the gasket with a new one to prevent problems with leaking.

Pentair Lens Gaskets
Floating Solar Swimming Pool Lights

These disco type lights are inexpensive and display a variety of colors or flashing, disco type lighting.
The lighting coverage ranges from 10 - 20 feet. So if you want your whole pool lit up you will need to buy several lights. One of them just won't give enough light or give the affect of several lights.
This light by SwimLine measures 5.5" diam. x 2.5"  and uses solar cell rechargeable batteries which provides about 6-8 hours of light when fully charged.  Six LED lights provide a multicolored display that gives up to 10' of light.
To get the full effect of the underwater light show, your pool lights need to be turned off.
We bought one for our pool, but found that because our pool has a dark blue lining with a design, that it didn't give the affect seen in the picture. The lining was just too dark and the multi-colored light show competed with the pool lining pattern.
However, when we tried it in our neighbor's pool who has a light colored gunite pool - plain with no patterns -  this light was fantastic.  This light can be used in a hot tub as well or hung from your patio umbrella. Go to Amazon to check it out:
Solar Underwater Light Show for Swimming pools (DISCO Pool Light Float Color Changing)
Above Ground LED Swimming Pool Lights

Don't let a dark pool keep you from enjoying some fun in the evening. You can get your pool lit for less than $50. This one from Intex features LED lights which means the lights will last for many seasons, the bulb won't burn out and provides better illumination. The light works like this:
The light sticks to the side of the pool.  Place the lighted piece just below the water. It keeps in place through the use of  strong magnets. Match up the power piece on the outside, which is fused for safety and plugs into an A/C outlet. 

This product will only work on pools that do not have metal walls and is used on above ground pools only.  
Intex LED Pool Wall Light, 110-120V
Go back to Swimming Pool Lights

Return to Pool Fun for Everyone Home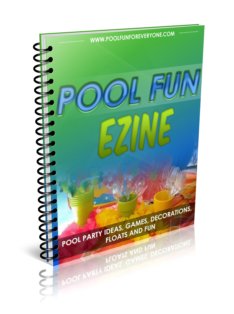 Looking for ideas to have fun with friends and family out by the pool? Get free tips on:
Pool Party Themes, Invitations, Games and Decorations
Outdoor Patio Umbrellas - Frame, Fabric and the Best Size
Swimming Pool Floats for Infants, Kids and Adults

Pool Party Food from Summer Appetizers to Cold Desserts
Outdoor Party Lights - Patio Umbrella Lights to Solar Torches


Sign up here:
© Copyright 2011 - 2023 www.PoolFunforEveryone.com
All rights reserved. This DMCA site is protected under U.S. and International copyright laws. Do Not Copy any Content or Images. No use is permitted without written permission.